Home Office refuses to reveal Yarl's Wood sexual violence data, because it's bad for business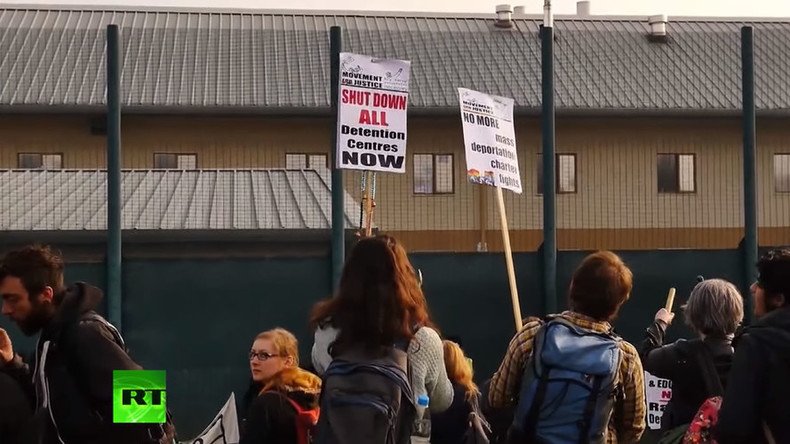 The Home Office has reportedly refused to disclose data on sexual violence towards detainees at Yarl's Wood Immigration Removal Center, because the information could "damage the commercial interests" of the companies that run the facility.
The Independent reports the Home Office has refused to comply with a request submitted in March for information about the number of detainees who have been sexually assaulted or raped at the notorious detention center.
A representative for the Home Office told the paper "disclosure would, or would be likely to, prejudice the commercial interests" of people involved with running the Bedfordshire facility, which has been mired in controversy over hundreds of sexual misconduct allegations since it opened in 2001.
Many of the allegations of rape, inappropriate touching, harassment and humiliation at Yarl's Wood, which is staffed by personnel from the private security giant Serco, were chronicled last summer by campaign groups Women Against Rape and Black Women's Rape Action Project.
Responding to the Home Office's refusal to reveal the information, Keith Vaz, Labour MP and chair of the Home Affairs Select Committee, told the Independent: "It's absolutely absurd that the Home Office should refuse a request of this kind when it is clearly in the public interest for this information to be available. The defense of commercial interest can never been used when there are important issues of policy that should be in the public domain."
"I will be writing to the immigration minister to ask him to disclose this information to the committee."
READ MORE: Yarl's Wood detainees display banner alleging sexual assault by guards
Yarl's Wood is the largest of Britain's fourteen detention centers for female asylum seekers. Detainees are held at the center indefinitely while their immigration status is established by the Home Office before either being deported or granted leave to remain in the country.
UN special rapporteur on violence against women Rashida Manjoo was blocked by the Home Office from inspecting the center during an official visit to the UK in 2014.
You can share this story on social media: