British voters 'ignorant' about Brexit thanks to misinformation, new poll finds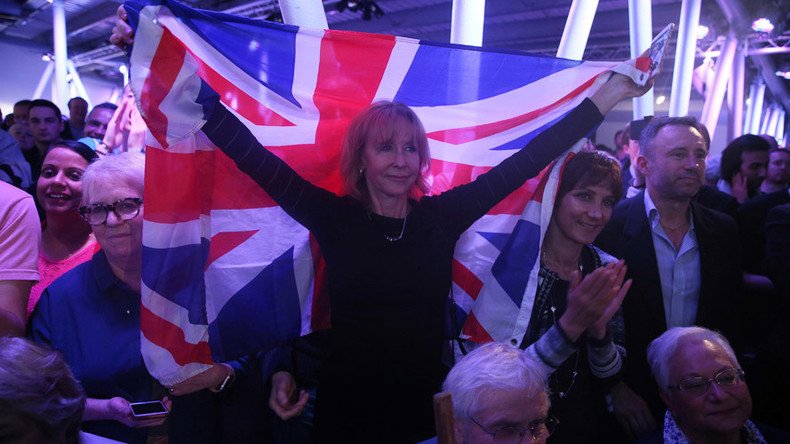 The British public has misguided perceptions of the European Union including immigration, which in turn leads to "ignorance" about the upcoming Brexit referendum later this month, a new survey suggests.
A thousand people surveyed this week believe citizens from other EU countries make up 15 percent of the UK population, when in reality it's just five percent, according to market research firm Ipsos MORI.
The respondents also have wildly different perceptions of the financial benefits and costs of EU membership.
For instance, 14 percent "massively" overestimated how much Child Benefit money went to families in other European countries, believing that it's 30 percent instead of just 0.3 percent.
Professor Anand Menon, the study's co-author and director of UK in a Changing Europe, says "ignorance" is the main reason for the misinformed attitudes.
"There are obviously still high levels of ignorance about the EU, which is troubling so close to the referendum," he said. "However, it is not so surprising, given that the lack of accurate information provided to the public, as well as the mistruths, exaggerations, and scaremongering that have taken place during this campaign."
The survey also found 84 percent of respondents think the UK is among the top three contributors to the EU budget with 23 percent believing it is the biggest.
Britain is actually fourth behind Germany, contributing 11 percent.
Fear-mongering tactics on immigration recently prompted Labour MP Khalid Mahmood, who blamed "racist" undertones of the Brexit campaign, to reportedly defect from the Leave campaign.
Mahmood said Vote Leave had been "hijacked" by racist supporters focusing on immigration and race.
READ MORE: Women face 'mass sex attacks' by migrants if no Brexit - Farage
While Jeremy Corbyn agrees with David Cameron on remaining in the EU, the Labour leader said Friday he would not share a stage with the prime minister because they both have "a totally different argument."
Speaking on the comedy show "The Last Leg", Corbyn said he was focusing on workers rights and helping Syrian refugees while Cameron is doing the opposite.
"He wants to have a Europe for the free market, he wants a Europe that is dominated by global corporations, I suspect he wants to sign the Transatlantic Trade and Investments Partnership," Corbyn added.
You can share this story on social media: