Islamic extremists 'brainwash' prisoners at Belmarsh, ex-inmate tells RT (VIDEO)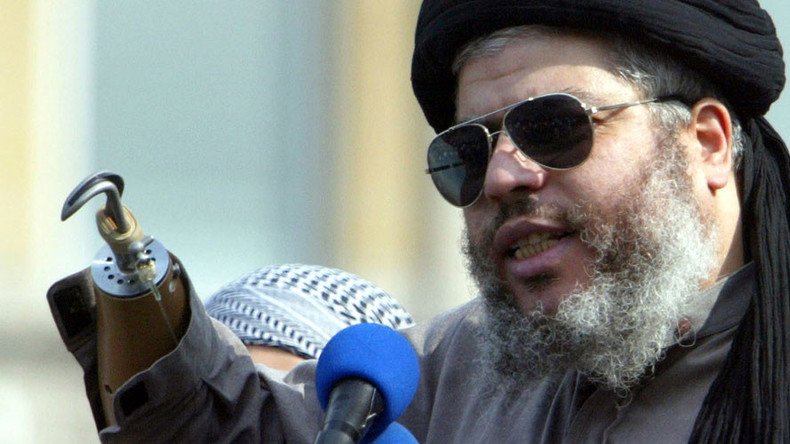 A former inmate at HM Prison Belmarsh has told RT he witnessed Islamic extremists "brainwashing" prisoners during his time behind bars.
The former prisoner, who has remained anonymous for his own safety, described how Islamic radicals were like celebrities in Belmarsh.
He told RT correspondent Polly Boiko that radical Islamists work "day in and day out" to recruit prisoners. They also celebrated military victories by Islamic State (IS, formerly ISIS/ISIL) as if they were football results.
Extremist inmates at HMP Belmarsh have included radical cleric Abu Hamza and Michael Adebolajo, the killer of British soldier Lee Rigby.
Speaking exclusively to RT, the former inmate said: "They are relating themselves to ISIS. In June 2014 when Mosul fell, you would think that it was a goal scored in a World Cup final."
"These are people celebrating a terrorist group."
"They have celebrity status in the prison. If you're a radical imam, you are a celebrity. If you're somebody that committed a terrorist offence, you are a celebrity. That way they can actively get into their recruitment and actively brainwash people day in and day out."
A spokesperson for Belmarsh Prison denied the allegations, but insisted authorities are aware of the threat posed by Islamic extremism.
"There is no evidence to back up these specific claims about HMP Belmarsh.
"But we are not remotely complacent about the risks that Islamist extremism poses in prisons. That is why the secretary of state commissioned a review of how the prison system deals with the issue."
A government inquiry leaked to the Daily Express newspaper last November allegedly found evidence of radical Muslim inmates bullying fellow criminals into converting to Islam.
Those who did not convert were reportedly forced to pay a tax, as prescribed by sharia law.
According to the Express, some inmates were forced to ask family and friends for money to pay the tax. Others chose to convert instead.
"It sets a dangerous precedent and sends a message to non-Muslim inmates that Muslims are going to run the prison according to their own rules and sharia," an anonymous Whitehall source said at the time.
The probe was ordered by Justice Secretary Michael Gove in August and found the alarming situation in some of largest prisons in the country – Belmarsh, Long Lartin, Woodhill and Whitemoor – that together hold 2,633 prisoners, the Daily Express claimed.
You can share this story on social media: