UK inmates 'forced to convert or pay Muslim religious tax' – report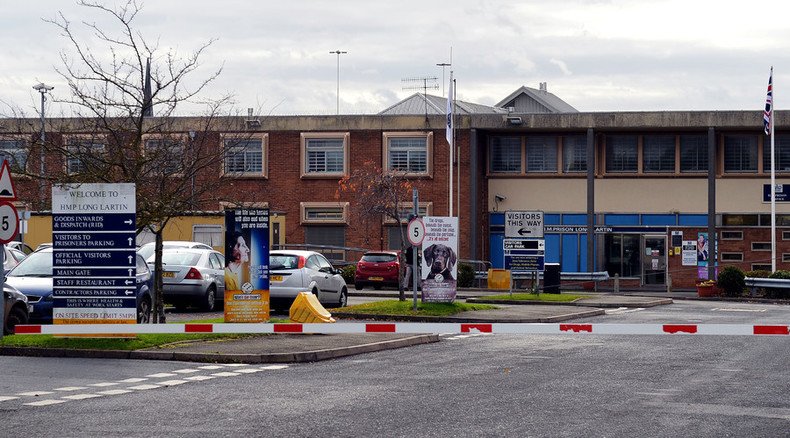 Muslim inmates in four of the UK's category A prisons, which are reserved for the most dangerous criminals, bully others into either converting into Islam or paying a tax as prescribed by sharia law, a government inquiry has allegedly found.
The probe was ordered by Justice Secretary Michael Gove in August and found the alarming situation in some of largest prisons in the country – Belmarsh, Long Lartin, Woodhill and Whitemoor – that together hold 2,633 prisoners, the Daily Express claimed Monday.
"It sets a dangerous precedent and sends a message to non-Muslim inmates that Muslims are going to run the prison according to their own rules and sharia," an anonymous Whitehall source told the newspaper.
Jizya, or jizyah, is a per capita tax historically levied by Muslim countries on non-Muslim men permanently living in their territories. It is mandated by the Quran and the Hadiths. Muslims were expected to pay their own tax called zakat, but compared to it jizya was harsher and was considered a protection payment rather than a duty to God.
In modern countries jizya is obsolete, but some groups adhering to orthodox view of Islam were reported as trying to levy it on territories under their control. The terrorist group Islamic State extracts jizya from Christians living under their rule.
The Express claimed that the report showed Muslim prisoners in the four UK prisons are doing the same thing, using threats of violence to fore non-Muslims to either convert or pay protection money or goods. According to the Express, some inmates were forced to ask family and friends for money to pay the tax. Others chose to convert instead.
Of the four prisons, Belmarsh was noted for holding radical preacher Abu Qatada before his deportation to Jordan.
You can share this story on social media: