Varoufakis: Thatcher's criticism of ECB was sophisticated, pertinent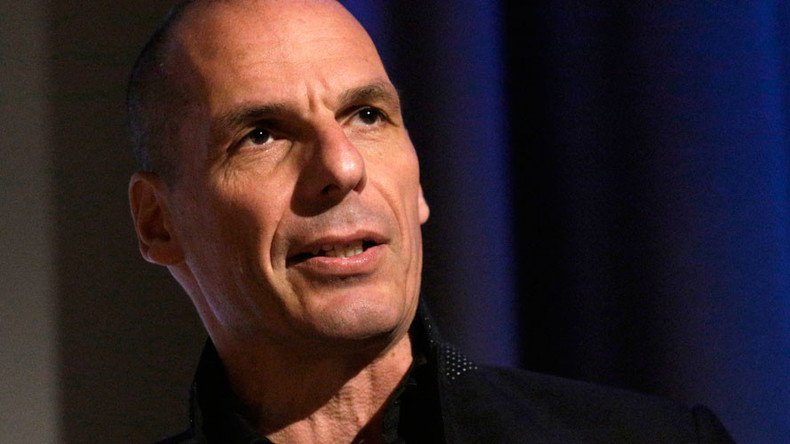 Marxist economist Yanis Varoufakis, who recently branded austerity "fiscal waterboarding", has told crowds gathered in Wales on Monday that he has some admiration for the late ex-Prime Minister Margaret Thatcher, despite viewing her legacy as damaging.
The former finance minister of Greece, who is vehemently opposed to the neoliberal policies Thatcher pushed for, made the admission at the Hay Festival in the Brecon Beacons National Park, south Wales.
The event is held annually in the picturesque border region, and hosts a diverse range of writers, poets, scientists, comedians, environmentalists and thought leaders.
Speaking at the festival, Varoufakis compared Thatcher to a "dark cloud" but added there were admirable moments throughout her political career.
He had been invited to discuss the origins of the eurozone crisis, the relentless Troika (ECB-IMF-EC) austerity that followed, and a potential path ahead for Europe and Greece.
Reflecting on commentary Thatcher once gave on the European Central Bank (ECB), he said it was the "most pertinent" ever made.
"It was a very nuanced and sophisticated criticism – who controls interest rates in Europe controls the politics of Europe, and that money cannot be depoliticized," he added.
Varoufakis also praised Thatcher's ability to deliver engaging, if misguided, political rhetoric, as he saw it.
"Even though I spent my youth joining every single demonstration against Mrs Thatcher I could find … I always enjoyed listening to Mrs Thatcher because the rest were boring," he said.
"The way she would wipe the floor clean with the opposition was astonishing."
TRANSPARENCY IN EUROPE NOW! If you demand to know what politiicians say/do on your behalf SIGN DiEM25's PETITION NOW https://t.co/BFVRvFFpft

— Yanis Varoufakis (@yanisvaroufakis) March 24, 2016
Varoufakis was a chief figure in Greek anti-austerity party Syriza, playing a central role in opposing the terms of Troika bailout packages that have burdened Greeks with toxic debt and created a humanitarian crisis across the country.
He resigned from the Greek parliament in July 2015 and launched the Democracy in Europe Movement 2025 the following February.
His latest book, 'And the Weak must Suffer What They Must?' argues the European Union (EU) is inherently undemocratic and is home to a borderless economy created in the interest of elites.
The Hay Festival's 2016 program featured a dedicated global affairs lineup, complete with discussion on Britain's EU referendum, the upcoming US election, Russian politics and Middle Eastern affairs.
Debate on Britain's EU referendum included ex-Labour PM Gordon Brown, ex-Bank of England (BoE) Governor Mervyn King, and ex-adviser to David Cameron Steve Hilton.
Among the panellists broaching US, Russian and Middle Eastern affairs were Nobel Literature Laureate Svetlana Alexievich, ex-Deputy Head of NATO Richard Shirreff, ex-CIA and NSA chief Michael V Hayden, and Iranian human rights lawyer Shirin Ebadi.
You can share this story on social media: