EU army plans 'kept secret' from British voters until after Brexit referendum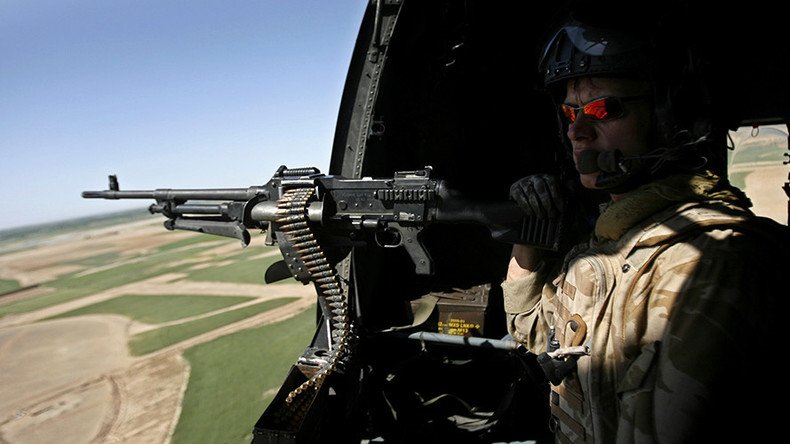 Detailed plans to move towards the creation of a European army are being kept secret from British voters until the day after the June 23 Brexit referendum, it has emerged.
The plans involve establishing a new European military and operational structures, including a headquarters, according to the Times.
The first step towards such a plan is said to be supported by Germany and other EU member states.
The document, drawn up by the EU's foreign policy chief, Federica Mogherini, will be discussed by European leaders at a summit on June 28.
In an effort to avoid derailing the 'Remain' campaign, the policy plans won't be sent to national governments until the day after Britons vote on June 23.
Until then, only a small group of officials can read the proposal, but they must do so under lock and key, leave their electronic devices outside the room and take handwritten notes only.
Extracts of notes taken by diplomats seen by the Times say: "The EU can step up its contribution to Europe's security and defence."
It says: "Our external action must become more joined up across policy areas, institutions and member states.
"Greater unity of purpose is needed across the policy areas making up our external action."
The EU Army (as referred to in The Times today) has been on the cards since Maastricht - one reason why so many of us opposed that Treaty.

— Laurence RobertsonMP (@lrobertsonmp) May 27, 2016
However, Prime Minister David Cameron's government insists the UK will never be part of an EU army, the Daily Mail reports.
"We will never be part of an EU army," a government spokesperson corroborated.
"We retain a veto on all defence matters in the EU and we will oppose any measures which would undermine member states' military forces."
In 2011, similar proposals were vetoed by Britain, although there were concerns that a loophole could allow nine states to group together to bypass opponents.
You can share this story on social media: