EU army fears among Brexiteer military chiefs are 'fanciful' – expert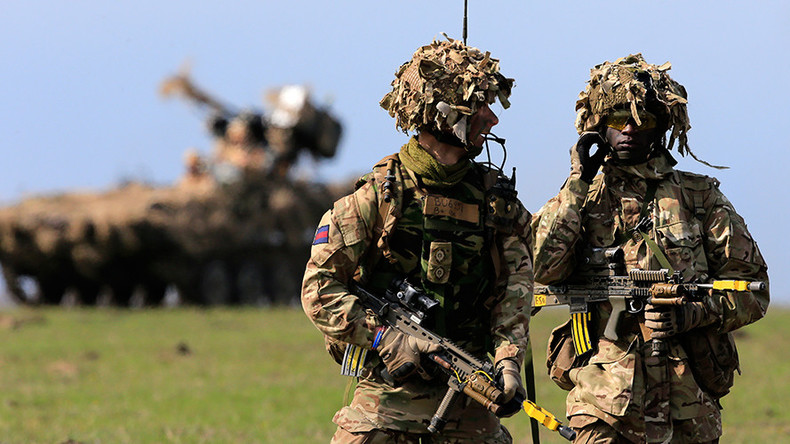 Fears among former senior military officers that British forces will be absorbed by a pan-EU army are misplaced to the point of being fanciful, according to a respected professor of international security.
In a comment piece for the Conversation website, Professor David J Galbreath, who teaches International Security at the University of Bath, said Prime Minister David Cameron had been right to describe the creation of an EU army as "fanciful."
He also argued the UK would veto such a move at the first opportunity.
Galbreath said there is "a significant gap between the rhetoric and reality of the establishment of a fully functional European army."
"Even the most supportive nations, such as Germany, would acknowledge" that such a move is, at best, "a long way off" and "by no means inevitable," he added.
Twelve former generals aired their support for a Brexit on Wednesday citing a number of grounds, not least sovereignty.
One of most prominent is General Sir Michael Rose, former commander of the SAS, who told the Daily Mail on Wednesday: "Sovereignty and defense are indivisible. European law, in my view, has already seriously undermined [the] UK's combat effectiveness as a result of the intrusion of European law into national law."
In the EU "our servicemen and women are in danger of becoming no more than civilians in uniform," he added.
Responding to suggestions a Brexit would leave Britain vulnerable, Falklands-era commando General Sir Julian Thompson told the Mail: "We reject completely the notion that departing from the European Union would have a negative effect on the UK's defense and security."
Former army officer-turned-Labour MP Dan Jarvis took a pro-EU view on Wednesday, arguing that much like in the military "you achieve more together than ever you could alone."