Boris Johnson as PM would be 'horror scenario,' warns top Juncker aide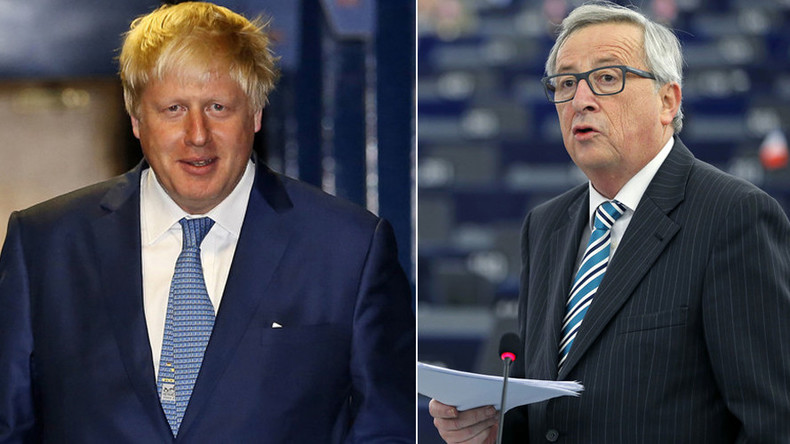 A top aide for European Commission President Jean-Claude Juncker has described the possibility of a Boris Johnson premiership as a "horror scenario."
Martin Selmayr, Juncker's chief of staff, likened Johnson to US presidential hopeful Donald Trump, France's National Front leader Marine Le Pen, and the head of Italy's anti-establishment Five Star Movement, Beppe Grillo, in a polemical tweet lambasting populism.
#G7 2017 with Trump, Le Pen, Boris Johnson, Beppe Grillo? A horror scenario that shows well why it is worth fighting populism. #withJuncker

— Martin Selmayr (@MartinSelmayr) May 26, 2016
The tweet came as Juncker's own testy comments about ardent Brexiteer Johnson grabbed headlines Thursday morning.
Speaking at the G7 summit in Japan, Juncker decried Johnson's views on Europe as out of touch with reality and suggested London's ex-mayor, who had worked in Brussels as a journalist for the Daily Telegraph, go back to the European capital for a reeducation.
Read more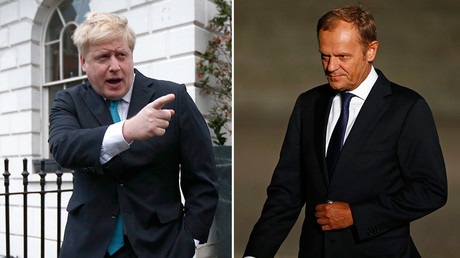 "I'm reading in [the] papers that Boris Johnson spent part of his life in Brussels.
"It's time for him to come back to Brussels, in order to check in Brussels if everything he's telling British people is in line with reality … I don't think so, so he would be welcome in Brussels at any time," he said.
Earlier this month, Johnson was roundly criticized for comparing the European Union to Hitler and Napoleon while campaigning for a Leave vote in the June 23 Brexit referendum.
"The history of the last couple of thousand years has been broadly repeated attempts by various people or institutions ... to rediscover the lost childhood of Europe, this golden age of peace and prosperity under the Romans, by trying to unify it.
"Napoleon, Hitler, various people tried this out, and it ends tragically. The EU is an attempt to do this by different methods."
At the time, European Council President Donald Tusk harshly condemned Johnson for what he called an "absurd argument."
"Boris Johnson crossed the boundaries of a rational discourse, demonstrating political amnesia. In some sense, he illustrated a state of mind and emotions of many Europeans, not only from the UK. In no way, however, can this be an excuse for this dangerous blackout."