Echoes of Orwell? Counter-extremism scheme could turn cops into 'Thought Police'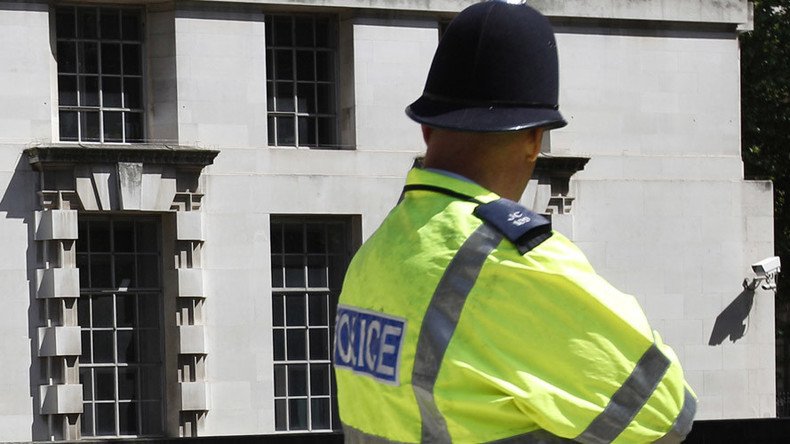 Draconian plans to target alleged extremists through a controversial anti-radicalization program are at risk of creating a 'Thought Police' in the UK, the officer leading the operation has warned.
In a damning critique, Leicestershire Police Chief Constable Simon Cole said the 'Prevent' legislation risks making cops judges of "what people can and cannot say."
The government formally announced a controversial new bill to tackle extremism in the Queen's Speech to Parliament last week. It is considered to be Prime Minister David Cameron's flagship policy of the year.
The legislation widens the police fight to include those who are defined as 'extremists', but who do not take part in or even advocate terrorism themselves.
"Unless you can define what extremism is very clearly then it's going to be really challenging to enforce," Cole told the Guardian.
"We don't want to be the Thought Police. We absolutely don't want to be the Thought Police."
When asked if the Prevent strategy could make this happen, Cole said: "Potentially there is a risk."
Cole's intervention will prove damaging for the government, coming from a senior counterterrorism officer.
Cameron already faced several embarrassing defeats last parliamentary year, despite having a slim majority of seats in the House of Commons, and will be keen to avoid another capitulation.
But Cole believes the legislation has triggered serious reservations among British Muslims.
"The police need to be able to safeguard people without being drawn into a hugely contentious potential role about a kind of thought police control of what people can and cannot say.
"And that needs really clearly defining and it needs parliament to lay out what is and isn't acceptable," he added.
Despite spending eight months drafting a "legally robust" definition of extremism, government officials are still struggling to complete the task.
Cole said he has concerns about how "enforceable" the legislation would be, adding it is important for police officers to speak out.
While he accepted that society must impose "some limits" on what can and cannot be said, "They [the limits] need to be as broad as they possibly can be."
You can share this story on social media: