Brexit fears force Cameron to seek help from his friends at G7 summit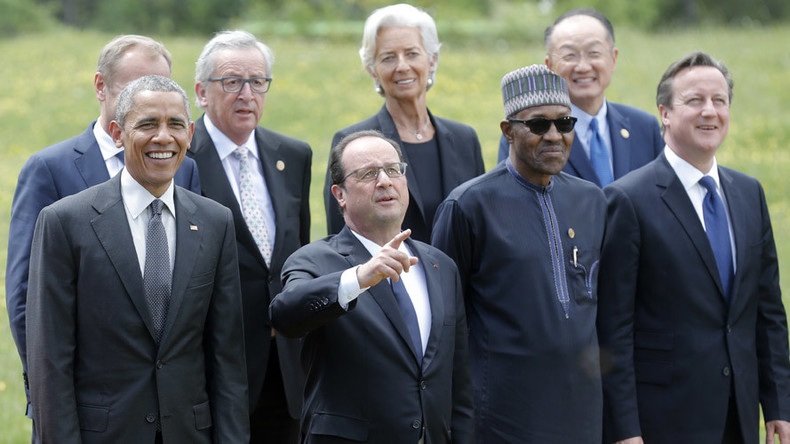 Prime Minister David Cameron will seek support for Britain remaining in the European Union from world leaders at the G7 summit this week, amid accusations the PM is courting global "elites."
Cameron flew to Japan on Tuesday night, leaving a kingdom divided over whether to leave or remain in the EU. The referendum takes place in less than a month, on June 23.
The PM will bank on public support from summit host Japanese Prime Minister Shinzo Abe, who already voiced concerns over the UK leaving the EU during a recent trip to London.
Leave campaigners said Cameron's strategy of seeking endorsements from world leaders is backfiring, however, as it gives the impression the EU is supported by the global elite.
"He thinks it's a great strength but it is one of his greatest weaknesses," the Vote Leave campaign said.
Cameron already elicited support from US President Barack Obama, who warned if Britain leaves the EU it would go to "the back of the queue" in seeking a trade deal with the US.
A YouGov poll found 57 percent of Brits deemed the statement, which some interpreted as a threat, to be inappropriate.
The PM has deliberately avoided courting support from European counterparts, believing such an intervention would have adverse effects.
Former permanent secretary of the Foreign Office, Sir Simon Fraser, said: "It's probably less useful for European leaders to come out on this because they are considered to have a direct interest in the issue.
"It's more important that other people like the prime minister of Japan or the Chinese or Obama have come out: they are independent of this discussion in Europe."
An Opinium poll published on May 19 indicates 44 percent of Brits back remaining in the EU, while 40 percent support Brexit and 16 percent are undecided. With the public so divided over Brexit, Cameron is seeking all the help he can get to keep Britain in the EU.
While the subject is not formally on the G7 agenda, Cameron will hope to receive some kind of endorsement from the group.
The Japanese PM already made an intervention into the referendum campaign during a visit to the UK earlier this month.
"A vote to leave would make the UK a less attractive destination for Japanese investment," Abe said.
However, it remains to be seen whether Tokyo would go out of its way to help Cameron again.
Relations between the two states are strained following Britain's lovebombing of China last year, and its refusal to drop austerity economics in favor of a fiscal stimulus plan which Japan believes will kick start the global economy.
After years of foreign investment in the UK, officials in Tokyo are said to be resentful of the way Cameron and Osborne aggressively courted Beijing's trade agreements last October, especially the hiring of Chinese companies to build a nuclear power plant.
The G7 summit will take place over two days on the small island of Kashikojima, where other topics of discussion will include Chinese steel dumping, North Korean missile tests, and territorial disputes in the South China Sea.