Here, fluffy! Lions, cobras & crocs among 100s of dangerous animals Brits keep as pets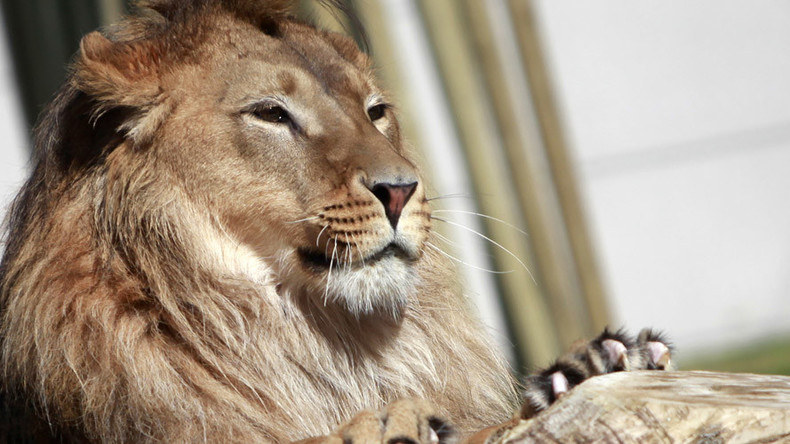 Killer cobras, cheetahs and alligators are among the hundreds of wild and poisonous animals being kept as pets in the UK – and there's concern that both the owners and the pets are in danger.
A Press Association investigation found there are 13 tigers, two lions, eight leopards, seven cheetahs and nine pumas prowling around on private land across the country.
Hundreds of poisonous snakes are also being kept, including more than 300 cobras, vipers and rattlesnakes, while 10 alligators, nine crocodiles and 17 caimans, a smaller member of the crocodile family, are lurking in domestic enclosures.
The data was obtained via Freedom of Information requests sent to every council in the country, of which 363 replied. In Northern Ireland, the Environmental Agency provided figures for the whole country.
The responses show the pets could be found in cities including London, Sheffield, Hull, Swansea and Portsmouth.
In Cornwall, the council has given permission for the keeping of pumas, lynxes, ocelots, lemurs, vipers and wild cats. In Central Bedfordshire, there are wolves, alligators, caimans, black widow spiders and venomous snakes.
More than 100 councils have given members of the public licenses to keep the animals, the investigation found.
Dangerous wild animal (DWA) licenses are granted by councils to allow people to keep undomesticated animals as pets if they have the right safety measures at their home – and pay a small fee.
The Royal Society for the Prevention of Cruelty to Animals (RSPCA) says it is concerned the licenses too often focus on protecting the public from harm, rather than on the well-being of the animals themselves.
"We are deeply concerned about the number of exotic animals, including dangerous wild animals, now being kept as pets," a spokesperson said.
"People may buy them with little idea of how difficult they can be to keep and the animals are sometimes neglected when the novelty wears off and the commitment hits home."
She added: "Licenses for exotic animals classed as Dangerous Wild Animals – such as cobras, ostriches and caiman crocodiles – are granted by local authorities and the details are also held locally. There is no centrally-held list to determine how many are kept across the country."
The figures supplied by the councils only collate details of animals being kept legally with a license, but not any that are being kept without the proper authorization.
You can share this story on social media: