Brexit campaigners try to charm UK Asians with migration pamphlets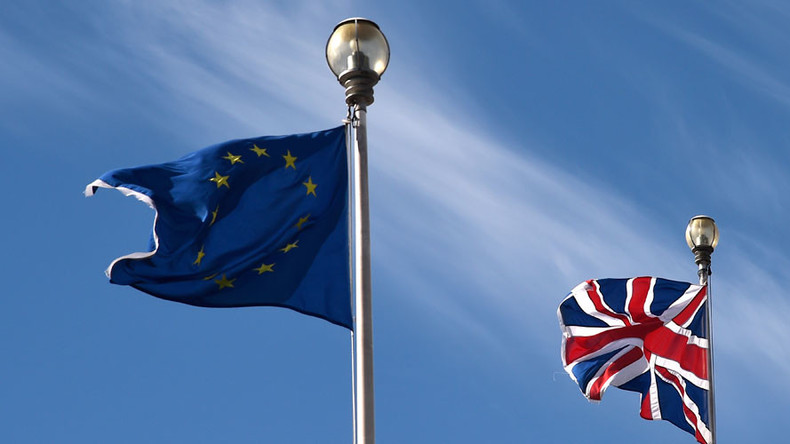 Brexit campaigners bent on securing the support of British Asians in the EU referendum are handing out leaflets arguing a vote to leave the bloc will stem the flow of eastern European immigrants and open Britain's doors to more migrants from elsewhere.
Britain's official 'Out' campaign has begun targeting Hindi, Urdu and Punjabi speakers across the UK with fliers that insist a Brexit would ease the tide of migrants from Eastern Europe, while allowing newcomers from Commonwealth nations in instead.
The leaflets argue people with EU passports can simply enter Britain without any restrictions. They also claim states across the bloc such as Slovakia, Hungary, Austria, Germany and Denmark are characterized by far-right politics that aren't welcome in Britain.
The fliers may bewilder millions of white Brits on low incomes who are backing a Brexit because they wish for immigration to be clamped down upon across the board.
Britain's majority Conservative government has pledged to reduce net migration to less than 100,000 per annum. However, the most recent tally was more than three-and-a-half times that.
Saquib Bhatti, an accountant and board member of Vote Leave, says pamphlets have already been dispatched to Muslim voters, and leaflets are being lined up for other Brits of Asian ethnicity.
"South Asian immigrants have ancestors who fought in the world wars, they sacrificed a lot, they speak the language, they have the skills, they are well educated," he told the FT on Friday.
"But they find it hard to come in compared to other individuals from Europe who may not speak the language, understand the culture or have the skills."
Bhatti went on to argue that influence from states in Eastern Europe as well as Germany and Austria over UK legislation and policy-making should not be encouraged. He also suggested Britain's Conservative 'In' campaign had pledged to prevent non-EU families from entering the UK.
Euroskeptics on the right and left of Britain's political spectrum argue a Brexit could be the best solution to a crisis-ridden European Union and for the UK at large. They stress exiting the bloc would break Britain free from the shackles of a flawed, undemocratic project peddled by a self-interested elite.
Campaigners backing a vote to remain in the EU reject this argument, insisting reform of the bloc is vital, despite its failings. Others warn an exit from the EU would weaken the UK's human rights standards by curbing the leverage of the European Court of Justice (ECJ).
Just weeks ahead of the EU referendum vote, some 250 UK actors, artists and musicians warned the creative fabric of Britain would be eroded by a Brexit.
High profile British celebrities, including actors Keira Knightley and Benedict Cumberbatch, sent a letter to the Guardian calling on Brits to vote to remain a part of the bloc.
"From Bard to Bowie, British creativity inspires and influences the rest of the world," they wrote.
"Leaving Europe would be a leap into the unknown for millions of people across the UK who work in the creative industries … we believe that being part of the EU bolsters Britain's leading role on the world stage."