British 'deserters' will not be welcomed back into Europe – European Commission president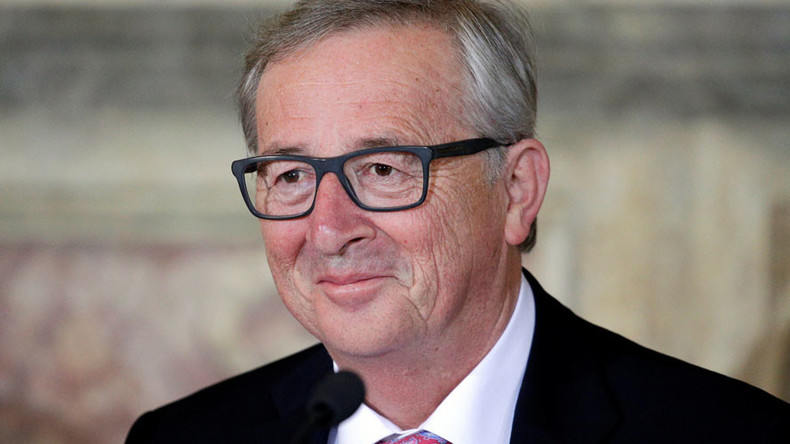 European Commission President Jean-Claude Juncker has thrown down the gauntlet ahead of Britain's EU referendum, warning British people that "deserters" will not be welcomed back if the UK leaves the bloc.
Juncker, who earlier this year promised to stay out of the Brexit debate, denied he was issuing a threat.
The EC president, a former prime minister of Luxembourg, did not stipulate how Britain's relationship with the EU would change – but simply saying it would be different from today.
"I'm sure the deserters will not be welcomed with open arms," Juncker told French newspaper Le Monde when asked what would happen if the British people voted for Brexit.
"The United Kingdom will have to accept being regarded as a third country, which won't be handled with kid gloves," he said.
"If the British leave Europe, people will have to face the consequences – we will have to, just as they will. It's not a threat, but our relations will no longer be what they are today."
Juncker's stern warning comes three months after the European Commission pledged to stay out of the Brexit debate.
"The Commission will not campaign in the UK and will not be part of the campaign," EC spokesman Margaritis Schinas said in February.
In the event Brits vote to leave the EU, there will be a two-year limit for negotiating the terms on which the UK would leave.
Unless there is unanimous agreement, or an agreement to extend talks, Britain would be excluded from the bloc.
Even if Britain votes to stay in the EU, there would still be difficult negotiations ahead as member states would still have to implement the deal Cameron struck with the EU in February.
Juncker warned that it wouldn't be "easy" for this to happen.
The European Parliament still needs to agree to parts of the deal brokered by Cameron which ensure the UK has "special status" in the bloc.
In the same interview, Juncker dismissed concerns of a volatile relationship between Paris and Berlin.
"A couple sometimes has trouble getting along," he said.
You can share this story on social media: