Military morale bombs under the Tories, according to MoD's own survey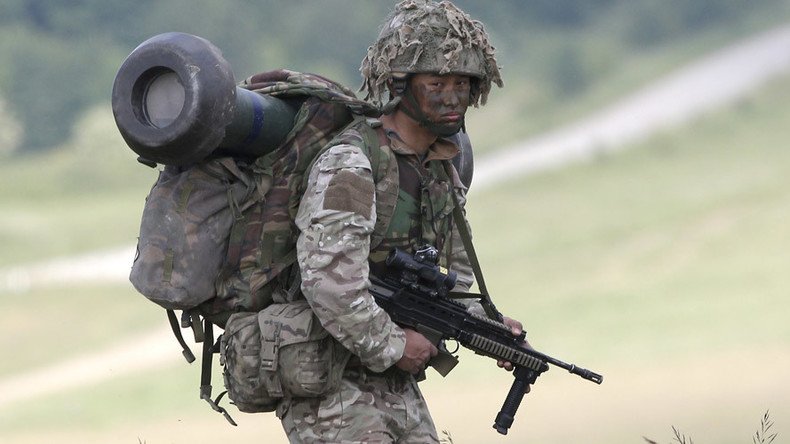 Less than half of UK military personnel are satisfied with service life, a Ministry of Defence (MoD) survey shows, indicating a 3 percent dip in the last year and an overall plunge of 16 percent since 2009 - the last year of Labour governance.
The annual Armed Forces Continuous Attitude Survey found that 52 percent of the 12,875 personnel polled think morale is low.
Some 50 percent are unhappy with family accommodation and just 34 percent think the pay and benefits they receive are adequate.
Overall, only 55 percent are satisfied with equipment and 45 percent with the availability of kit. The worst affected unit in these terms is the Royal Marines, of which only 30 and 28 percent are happy with the standard and availability of equipment respectively.
A spokesman told the Mirror the government would "use this survey as one of the tools to review policies and spending plans for the future."
"We will consider all the findings in it and see where we go from there," the spokesman added.
The dip in morale appears to reflect six years' worth of defense cuts carried out first by the 2010-2015 Conservative-Liberal Democrat coalition and continued since by the Conservative majority administration.
Army troops alone have been cut from around 120,000 to around 80,000.
Harrier jets, the UK's ageing and crash-prone Nimrod spy planes and the iconic Sea King search and rescue helicopters have all gone.
An increased emphasis was put on reserve forces numbers, leading to an expensive and heavily-criticized campaign to recruit part-time soldiers.
In April the austerity-hit British military was accused of cooking the books in order to hit the symbolic 2 percent of gross domestic product (GDP) spending target required by NATO member states.
MPs on the Commons Defence Select Committee claimed Chancellor George Osborne and Defence Secretary Michael Fallon could only hit the target by altering government accounting practices.
While current spending is in line with NATO guidelines, the study claims up to £1 billion (US$1.44 billion) in pension payments were included in the calculation in order to tip the scales.
You can share this story on social media: