Arms dealer fears Brexit will hit business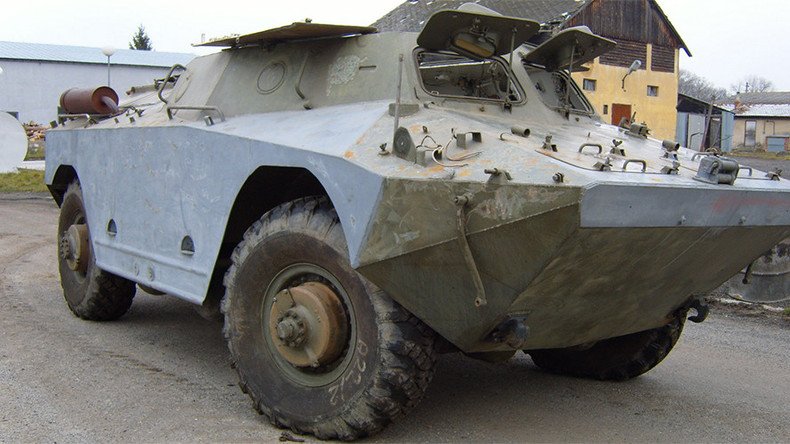 A British military weapons and hardware dealer trading plane parts and troop carriers says his business would take a hit if the United Kingdom votes to leave the EU.
Richard Moore operates a specialist firm in Cambridgeshire trading with Eastern and Central Europe and exporting to other Western European states.
He told the Mirror that losing access to EU agreements would be a "disaster" for his trade.
EU rules allow him to transport arms and military vehicles across borders in member states without having to notify them, he says.
If the UK leaves the bloc, he will have to close down his business or move it to another country in Europe.
Before the rules were introduced in 2011, Moore would have to contact each state he planned to transport hardware through, and obtain permission, he says.
"It took months. Now, providing what you're buying is in the EU no permits are required. I'll have to go back to the old ways of having to apply to each country."
Moore says the firm purchases military hardware such as Magnetrons used to guide fighters on Russian airbases, radar locating equipment, BUK radar systems and scud launchers.
"It can be a dangerous trade dealing with not-so-pleasant people, and when things go wrong you can get locked up in prison," he told the Wisbech Standard.
Moore suggests the extra paperwork of operating outside the EU would cause headaches for the Ministry of Defence (MoD).
"This could affect our MoD, if they wanted, as they have, special items that are being used against our military.
"This is a very special and secretive trade, but with the chance [of] the UK leaving the EU I have felt obliged to publicize the fact."
Moore says the EU helps maintain stability and stops wars.
"It's not perfect. But it is working. Not a single EU member has gone to war with another since its foundation. Frankly, we should be celebrating this peace, with whistles and bells."
You can share this story on social media: