Ex-MI5 chief becomes latest doom-monger to warn of Brexit risk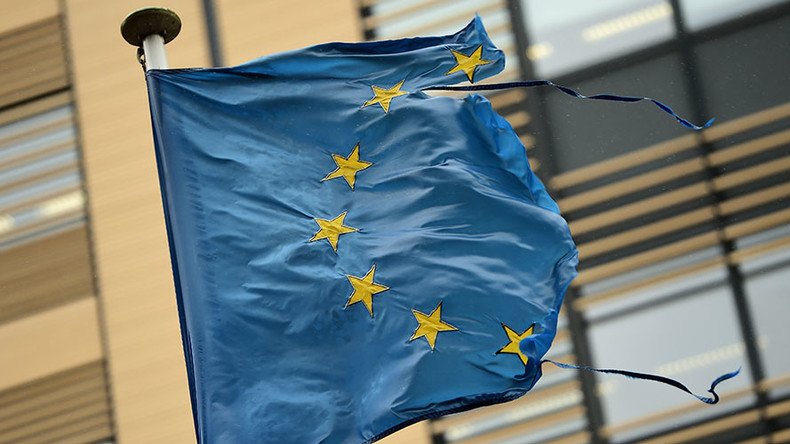 Project Fear has returned with a vengeance in the Brexit debate, with Britain's former MI5 chief warning the country would be "significantly less safe" if it left the EU.
Dame Eliza Manningham-Buller, who was director general of domestic spy agency MI5 during the height of the 'war on terror,' said Britain must stay in the bloc in order to combat Islamic extremism.
"I believe strongly that we would be significantly less safe outside [the EU] because of all the networks, the relationships, the policy exchanges, the determining on data sets, things like fingerprinting, things like European arrest warrant, things like joint research on explosive detections on arms and so on," she said in an interview with BBC Radio 4.
"We are not going to be able to influence that if we are out."
Her comments contradict those of Sir Richard Dearlove, the former chief of British foreign intelligence agency MI6, who suggested a Brexit could make the UK safer because it would become easier to deport terrorists.
Dearlove likened the EU's intelligence bodies to the "leakiest ships of state."
"Britain is Europe's leader in intelligence and security matters and gives much more than it gets in return," he said in March.
Asked about Dearlove's comments, Manningham-Buller said the former MI6 chief was basing his opinions on the situation a decade ago.
The UK and its EU partners share the same terror threat and need to work "extremely closely," she added.
"If we left we wouldn't immediately have a cutting off of intelligence from Europe ... but by being inside we can influence the policy response, the intelligence response to this threat," she said.
Manningham-Buller went on to accuse those in favor of leaving the EU of peddling a "delusion" by implying that "terrorism somehow washes across to us from Europe."
Meanwhile, former Labour Prime Minister Gordon Brown has urged Britain to stay in the EU.
Pacing up and down a lecture hall of the London School of Economics (LSE) on Wednesday morning, Brown claimed it is "not British to retreat to Europe's sidelines."
Brown, who has been credited with stopping the UK joining the euro during the 1990s, also wrote articles in the Guardian and Daily Mirror arguing in favor of EU membership.
"Surely in a world that is getting smaller, being in Europe enables us to play a part in shaping something bigger than ourselves," he wrote.
You can share this story on social media: