ISIS-supporter who planned Jihadi-John-style murder of US soldiers is jailed for life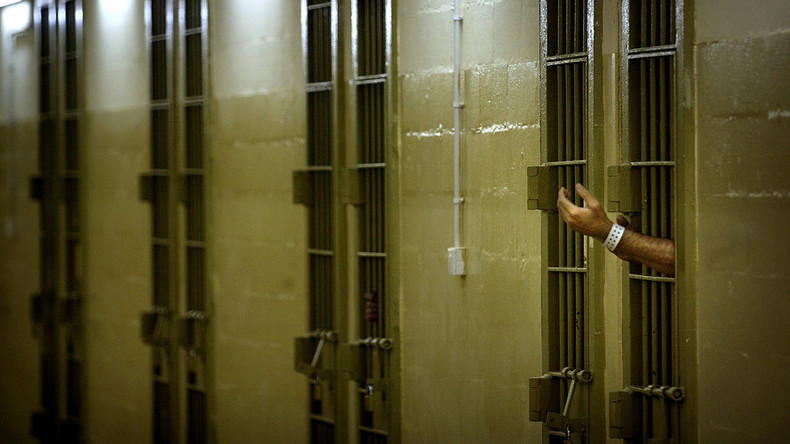 An Islamic extremist from Luton has been jailed for life after planning a terror attack on US military personnel outside a base in East Anglia.
Delivery driver Junead Khan, 25, was ordered to serve a minimum of 12 years in prison by a judge at London's Kingston Crown Court on Friday afternoon, the Mirror reports.
The defendant was a "committed supporter" of Islamic State (IS, formerly ISIS/ISIL), and plotted to kill a soldier using a 'Jihadi John'-style knife, the court heard.
He used his agency job with a pharmaceutical firm as a cover to scout out United States Air Force bases in East Anglia for potential victims.
Detectives found he had been exchanging thousands of online messages with an IS fighter in Syria, calling himself Abu Hussain.
One message described an attack on military personnel, which the extremists compared to the brutal murder of Fusilier Lee Rigby in Woolwich in 2013.
Prosecutors claim the man Khan exchanged messages with, Abu Hussain, was British-born Junaid Hussain, who was killed in a US drone strike in the IS stronghold of Raqqa last year, just weeks after his link with the planned UK attack was discovered.
In online exchanges, Khan also talked to Hussain about faking a road accident before getting out to attack people directly, and carrying a bomb.
Pictures on his phone showed him posing with an IS flag, later found in his attic, the court heard.
Khan was arrested in July last year after police turned up at his workplace and insisted on checking his employment paperwork.
His computer was found to contain both an Al-Qaeda bomb manual and Amazon searches for a large combat knife.
Sentencing Khan on Friday, Justice Edis said the defendant was "not far from the commission of the murder to be committed by horrifying method in the street in order to create terror and terrorist propaganda in this country.
"His offense was so serious that a life sentence must be imposed."
Khan, from Luton, had earlier been found guilty of engaging in conduct in preparation of terrorist acts between May and July last year.
He was also convicted of a second charge, jointly with his uncle, Shazib Khan, 23, of preparing to go to Syria to join IS.
Khan's defence barrister, Andrew Hall QC, told the court his client is "deeply impressionable" and "naive and ignorant to his own religion."
Police officers had visited Khan as part of the national anti-extremism programme Prevent, but the court heard Khan mocked the program in a series of scathing WhatsApp messages.
Justice Edis said the two men, who are of Bangladeshi origin, had rejected the values and opportunities Britain gave them.
He added: "They both believe that Sharia law is the only legitimate law and both reject democracy, because it involves law being made by people and not by God."