London Mayor Sadiq Khan: 'I hope Donald Trump loses US presidential election'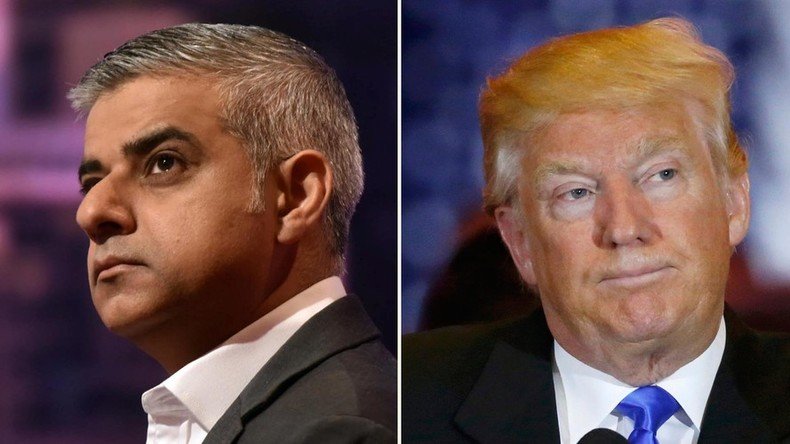 London's first Muslim mayor Sadiq Khan has again hit out at Donald Trump, saying he hopes the US presidential candidate loses the election.
Khan's comments come after he rejected Trump's offer to make him an "exception" to a ban on Muslims traveling to the US.
"Of course, I'll travel to America. But I'm hoping that he's not the guy that wins," Khan told CNN.
"I'm not exceptional. So for Donald Trump to say Mayor Khan can be allowed but not the rest is ridiculous because there are business people here [in London] who want to do business in America who happen to be Muslim.
"There are young people here who want to study in America who happen to be Muslim. There are people here who want to go on holiday in America who happen to be Muslim and around the world.
"Now by giving the impression that Islam and the West are incompatible, you're playing into the hands of the extremists."
Trump is manipulating people by playing on their fears rather than addressing them, Khan says.
"My message to Donald Trump and his team is that your views of Islam are ignorant."
Khan says America has a choice when it comes to elections in November.
"You have a choice of hope over fear, a choice of unity over division, you've got a choice of someone who is trying to divide your communities in America, but divide America from the rest of the world."
Khan has voiced his support for Hillary Clinton, and has said he hopes to see a female US president soon.
Trump's ignorant view of Islam could make both our countries less safe. It risks alienating mainstream Muslims. London has proved him wrong

— Mayor of London (@MayorofLondon) May 10, 2016
You can share this story on social media: