ISIS-linked bomb suspect toured Britain, posed for photos outside potential targets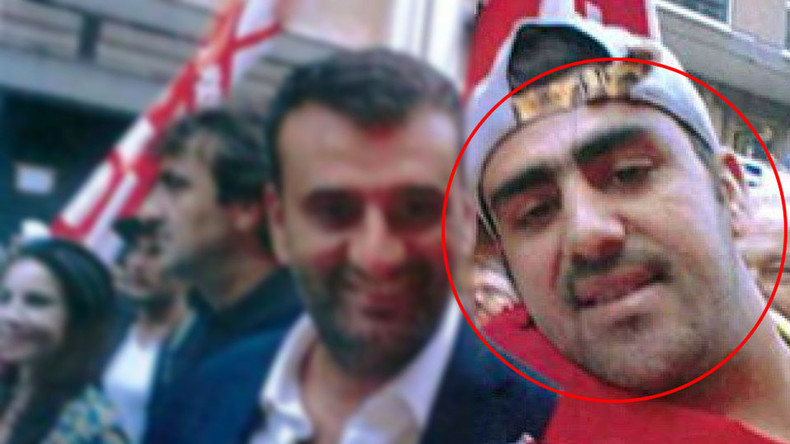 A suspected terrorist toured potential targets in Britain including Buckingham Palace and the Shard while using fake IDs and posing as an Afghan refugee, it has emerged.
Hakim Nasiri, 24, was described as a "human bomb" when arrested in Italy this week and accused of being in an Islamic State (IS, formerly ISIS/ISIL) cell.
Photographs posted on a Facebook page that Italian police believe belongs to Nasiri show him posing in London near hotels in London's Docklands, Canary Wharf and the Premier Inn outside Westfield in Stratford.
Other photos show Nasiri on a commuter train in southeast London, outside Buckingham Palace and the Shard. He also posted pictures of jihadist symbols and weapons on social media.
The pictures have raised suspicions that Nasiri was conspiring to carry out an attack.
Other images, found on his phone, show the man brandishing an M16 assault rifle in what is thought to be a British supermarket.
"The phone images of Nasiri holding a machine gun were probably taken in the back room of a supermarket in England," Vincenzo Molinese, a colonel in the Bari carabinieri, told the Daily Mail.
British security sources say the rifle may be decommissioned or even a fake.
Nasiri used more than one identity when passing through UK passport checks, claiming to be a restaurant manager from Birmingham and also a student in the city, they say.
British security forces are investigating whether he had any links to Mohamed Abrini, a Brussels airport attack suspect who was in Birmingham at the same time as Nasiri last July.
Italian police had been monitoring Nasiri's alleged terror gang since December, when its members were detained after filming a shopping center in Bari.
When police unlocked phones in the men's possession they found footage of terrorist training camps and instructions on suicide attacks.
The gang had been tracked visiting seven cities in nine days, paying budget air fares in cash. All five suspects had been granted refugee status in Italy.
Further information could be contained in an iPhone seized from the suspects, but police are unable to access data on the device because it is "protected by a password and is therefore inviolable."