Irish republican terror threat to Britain raised to 'substantial'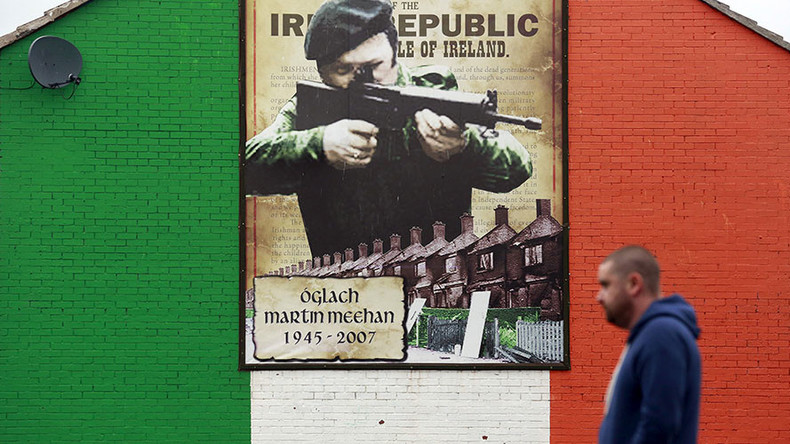 Britain has raised its threat level from Northern Ireland related terrorism from moderate to substantial, meaning there is a "strong possibility" of an attack in England, Scotland or Wales.
It is the first time the threat level has been raised since 2012, when it was reduced to moderate after two years at substantial. There had been no major incidents on the mainland during that period.
Home Secretary Theresa May told Parliament in a written statement the move "reflects the continuing threat from Dissident Republican activity."
"As a result of this change, we are working closely with the police and other relevant authorities to ensure appropriate security measures are in place."
She added the public should "remain vigilant and report any suspicious activity to the police."
The change follows the murder of a Northern Irish prison guard by a group known as the New IRA.
Adrian Ismay, 52, was wounded on his way to work at Hydebank Wood Young Offenders Centre and Prison when a bomb fixed beneath his van exploded.
He died from a heart attack after being rushed into hospital.
After the bombing, the New IRA warned it was "determined to take the war to the age-old enemy of our nation."
Local politicians have been quick to condemn the attack, with DUP MLA Gregory Campbell telling the BBC it was a "traumatic" time for the man's family.
"[The] total and utter waste of time, resource, energy and innocent lives is appalling," he said.
"We will not allow these people to drag us back."
Britain's threat level from international terrorism is currently at severe, where it has been since August 2014.