Afghan interpreters lose court appeal for UK assistance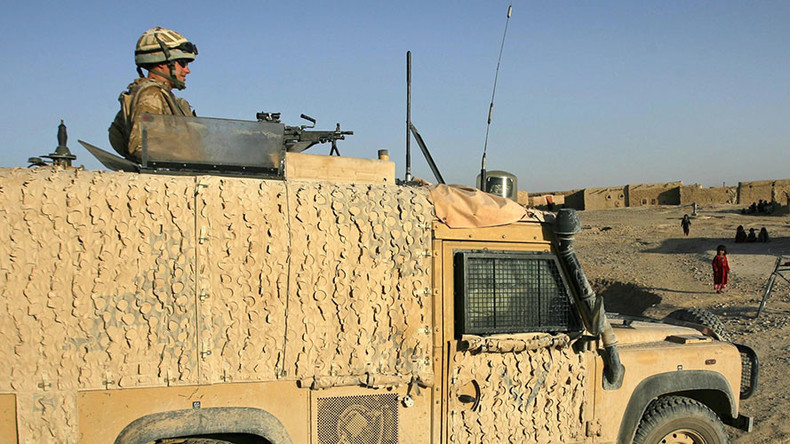 Two Afghan interpreters who risked their lives working for British forces have lost their High Court challenge to gain access to a government assistance scheme.
Ruling judges said the policy, which denies the pair access to the scheme, is lawful. They also refused to grant them permission to appeal to the Supreme Court.
Lawyers for the Afghan interpreters told the High Court in March that "AL," who is still in hiding in Kabul, and Mohammed Rafi Hottak, both gave "principled and brave service."
Hottak has been granted asylum in the UK, but still has family in Afghanistan.
They said their clients were being treated differently from Iraqi interpreters, who were all given government assistance when their lives became endangered due to their work with British forces.
In deciding the case, Lady Justice Arden, Lord Justice David Richards and Sir Colin Rimer said the "territorial reach" of the Equality Act 2010 is not such "as to include the claimants' circumstances" and that there is no direct or indirect discrimination on the basis of nationality.
Lawyer Rosa Curling, from the firm Leigh Day, said: "Our clients are very disappointed. We hope that the Supreme Court will allow us to take this legal fight forwards on behalf of these brave men.
"The recent reported suicide of the former interpreter Nangyalai Dawoodzai highlights again how the current policies are failing. Afghan interpreters must be treated equally to those who served in Iraq for the brave service they gave to this country and its Armed Forces."
One of the two interpreters involved in the lawsuit said: "We are disappointed by today's judgment, and we hope to be granted permission to appeal.
"The campaign for the men who risked their lives for British soldiers in Afghanistan continues. We must be allowed to live in safety, free of threats from the Taliban and now the Islamic State."
Liberal Democrat leader Tim Farron said Britain owes the interpreters "a massive debt of gratitude."
"We are demanding that the current scheme be reviewed, and where necessary it should cover locally engaged staff employed by the Ministry of Defence and the Foreign and Commonwealth Office in Afghanistan who left employment before the 2012 cutoff date.
"Ninety-four percent of Afghan interpreters have received death threats. Britain owes these people a massive debt of gratitude and the government must step up and help those in need," Fallon said.
"They put their lives at risk to serve alongside us, and the least we can do is protect them from persecution for that service."