Labour makes election gains… but did anyone tell MSM?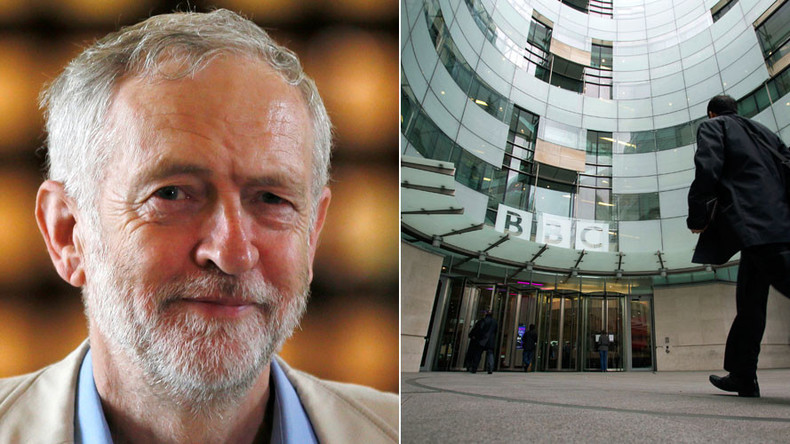 Mainstream media outlets, including the BBC, are more or less ignoring Labour's predicted overall gains in English elections while extensively quoting Jeremy Corbyn's Blairite critics, who were banking on a disastrous result to help engineer his downfall.
MSM tantrum
A gamut of media outlets rounded on Corbyn on Friday morning.
Rupert Murdoch's Times claimed Corbyn is "under fire" as Labour appears bound for a "disastrous election result in Scotland and setbacks in England and Wales."
The Telegraph suggested Labour faces a "drubbing" north of the border and predicted English "setbacks" would set the tone for Corbyn's leadership going forward.
Perhaps the most bizarre intervention came from BBC political reporter Laura Kuenssberg, who lengthily teed-up a leaked Labour memo on possible election results as Shadow Chancellor John McDonnell looked on.
Kuenssberg claimed the notes showed McDonnell had already decided to tell the public the elections were part of a political rebuild for the 2020 general elections, to which a visibly bemused McDonnell replied: "I think I wrote them."
Blairite assault
Corbyn's internal opponents have been quick to use the election results as a stick to beat him, though the 4 percent increase went unmentioned.
Backbencher Neil Coyle told the Telegraph his leader's "fixation" on "peripheral" issues like Trident nuclear weapons is moving Labour "away from government."
He said he now regrets nominating the socialist in the leadership contest which handed Corbyn the top job by a landslide margin.
On BBC's Newsnight, Coyle was already predicting disaster before any of the counts were in.
John Mann MP, who recently ambushed Ken Livingstone over claims of anti-Semitism, said the ensuing scandal had cost the party the Jewish vote in places like Manchester and Glasgow.
Branding the results "cataclysmic," he said Corbyn's leadership would be defined by his response to the issue.
Councils
Labour has performed well in local elections, with 41 of the 80 councils to declare results overnight reporting Labour victories. The party did lose 25 seats, but this only lost it control of a single council in Dudley.
Although the overall result is not yet clear, Labour appears to have held key areas in the south of England – the traditional Tory powerbase – including unexpected retentions in Southampton, Harlow and Redditch.
UKIP had some provincial successes, taking six seats on Thurrock council, making gains in Great Yarmouth but none in Norwich.
Devolved parliaments
In Wales, Labour looks likely to retain control of the devolved Senedd, but with a minority government given advances by UKIP and Plaid Cymru.
Besides UKIP's six new Assembly Members (AMs), the biggest coup was the unseating of Labour's Leighton Andrews by Plaid leader Leanne Wood.
One prediction has come to fruition, however. Labour appears to have bombed in Scotland, with the Conservatives moving into second place and Scottish Tory leader Ruth Davidson becoming the first politician from her party to take Central Edinburgh.
The Scottish National Party (SNP) appears to have emerged from the melee with 63 of the 129 seats, but shy of a majority in the Scottish parliament.
Commentators are explaining the rout in terms of Labour's Ed Miliband-era decision to oppose Scottish independence by throwing in their lot with the Tory-Lib Dem coalition government of the period.
Mayoral race
After a fraught campaign which saw the Tory and Labour camps accuse each other of racial prejudice, preliminary polls put Labour's Sadiq Khan on course to win London's City Hall.
Polls closed at 22:00 BST on Thursday. Full results are expected to be announced at 18:00 BST on Friday once counting has concluded.
The major sub-plot of the mayoral battle appears to be polling issues in Barnet, which last year returned three Tories to parliament.
Barnet Council tweeted an apology after it transpired thousands of people had been left off registration documents.
The council apologized for turning people away at polling stations.
Tory candidate Zac Goldsmith's team urged people to return later to cast their votes.