Bomb attack, WW3, meteorite?! Sonic boom causes panic in northern England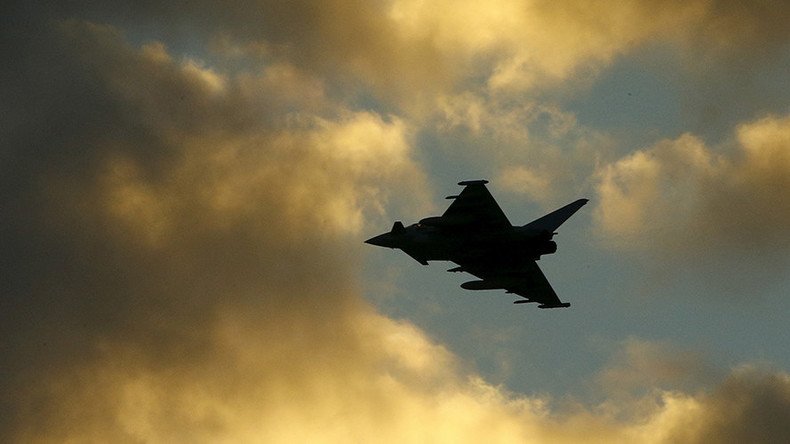 Loud blasts caused a stir in the north of England late Monday, with residents in the Yorkshire area taking to social media to express worries that an attack or a serious accident had taken place. The sounds were reportedly caused by supersonic RAF jets.
The mystery began on Monday evening after a series of bangs were heard across towns and cities in the north.
Startled locals from Leeds, York, Harrogate and Doncaster took to social media to unearth the cause of the unusually loud booms, with some clearly worried that a terrorist attack might have occurred.
Others took to Twitter to report the fright they experienced as a result of the odd sounds and some users suggested that the bangs might have been explosions.
Reports then began to emerge which suggested that the loud boom had been caused by RAF jets scrambling to intercept a civilian plane after air traffic controllers had lost contact with it.
Newcastle Airport has confirmed that "flight AFR1558 from Paris, Charles De Gaulle was escorted into Newcastle Airport by RAF aircraft having lost communication with Air Traffic Control. The aircraft landed safely at 22:23."
An unofficial Twitter account which monitors take-offs from an RAF base in Coningsby, Lincolnshire, identified the planes as Typhoon fighter jets.
The ear-splitting sounds sparked the creation of a #Leedsbang hashtag, under which people posted some very bizarre theories.
Meanwhile, some disgruntled locals took to Twitter to complain that the urgent RAF mission was too loud, freaked them out, or woke their kids up.
You can share this story on social media: