Quickie post-Brexit divorce would leave UK isolated - EU sources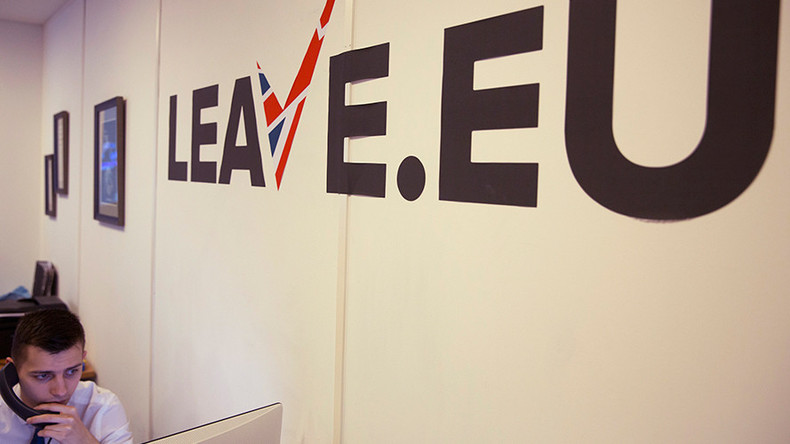 The EU would demand a quick divorce and leave the UK isolated because the "show must go on," if Britain votes for Brexit, sources have told Reuters.
The two unnamed sources from within the European Union said the general view was not to grant any extension of the two years the EU's Lisbon Treaty allows for the negotiation of a withdrawal. They also claim new trade partnerships would take years to conclude.
"It is in our interest to do the divorce as quickly as possible," an unnamed source said. "There is no appetite for negotiating new terms in the first two years."
The blunt statement is the latest criticism of the "Leave" campaign from Brussels, amid speculation Britain could end up isolated from its biggest trading partner.
Eurosceptic campaigners have previously claimed that the UK could have a special status, preserving its market access before officially leaving the EU.
READ MORE: Brexit will cost Brits a month's wages by 2020 – OECD chief
Top EU officials maintain they are confident Britons will vote to remain with the bloc in the June 23 referendum, despite a close race predicted in opinion polls.
The European Commission will hold a rare Sunday meeting three days after the referendum to discuss a backup plan, should the "Leave" vote win, the first source added.
Similarly, leaders of the EU would hold a summit with the UK two days later, where the country would be expected to give formal notice of its intention to quit, allowing the other 27 states to meet and decide how to take the union forward.
Though exit talks can be extended by unanimous vote among EU member states, both sources confirmed to Reuters that the body would want a speedy separation.
READ MORE: The day in Brexit: Unusual alliances form as Farage enjoys popularity spike
Britain would most likely leave the EU on July 1, 2018, becoming a "third country," and trade agreements would only continue at that point, the first source said.
The European Commission also set up a small "UK Task Force" led by EU official Jonathan Faull to address concerns cited by British Prime Minister David Cameron, such as migrant workers' rights and relations with the eurozone, in case of a "remain" vote.
A different team, however, would be appointed and would most likely be led by a French or German official to handle exit negotiations if the UK leaves the Union.