Talk about getting high! Cannabis activists 'hot-box' a pod on the London Eye (VIDEO)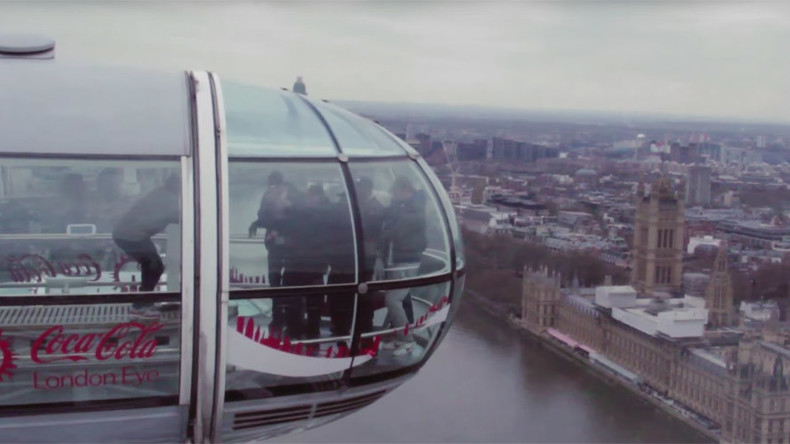 Smoking jokers 'hot-boxed' a pod on the British capital's iconic London Eye Ferris wheel during Wednesday's '420' celebration of cannabis culture.
Eight men boarded the pod for a ride as the automatic no smoking message played out. But once aboard, the group sparked up a number of not-insubstantial joints – apparently to the amusement of watching tourists.
Parliament and other major landmarks can be seen in the backdrop as the pod completes its panoramic rotation, albeit through a thick haze of smoke.
The 420 festival was mostly centered on Hyde Park, where up to 1,000 people are thought to have gathered to smoke and eat cannabis-based snacks while police looked on.
Although police reported 11 arrests, they were hard-pressed do anything about the event given the 'high' turnout.
Stuart Harper, of Norml UK, the National Organization for the Reform of Marijuana Laws, told the Guardian: "Because of the number of people infracting the law and the nature of the infractions being minor, it's not in the public interest for them to prosecute."
The group said it had come to an agreement with police to let the smoking festival go ahead.
Police deny any such arrangement had been made.