British military used 'creative accounting' to hit NATO spending targets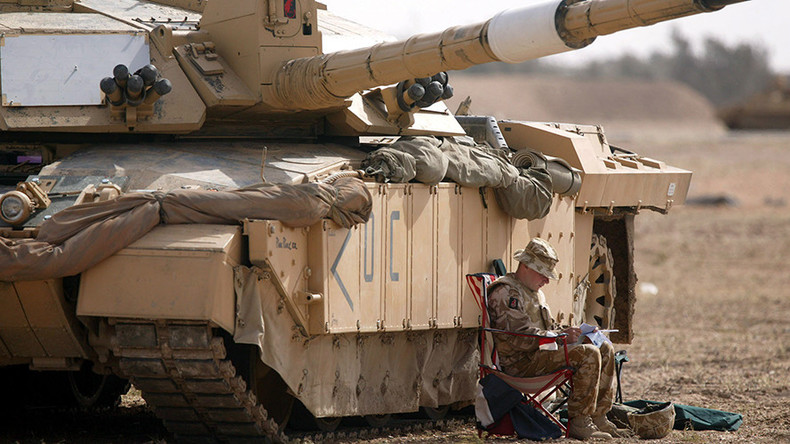 Some 'creative accounting' was employed by the British military in order for it to hit the symbolic 2 percent of gross domestic product (GDP) spending target required by NATO members, the Commons Defence Select Committee claims.
MPs on the committee say Chancellor George Osborne and Defence Secretary Michael Fallon could only hit the target by altering government accounting practices.
The committee's new report shows war pensions and intelligence gathering were folded into the defense remit for accounting purposes, despite previously being separate.
While current spending is in line with NATO guidelines, the study claims up to £1 billion (US$1.44 billion) in pension payments were included in the calculation in order to tip the scales.
The investigators find the inability of the Ministry of Defence (MoD) to offer a breakdown of operational spending "remarkable, given the magnitude of the sums involved," leaving the military exposed to accusations of cooking the books.
Read more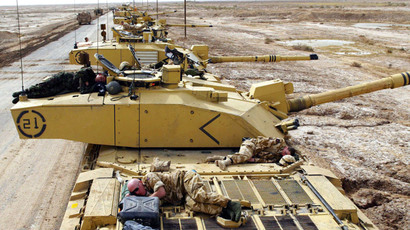 "The only way that the Ministry of Defence can refute claims of 'creative accounting' is to outline, clearly and unambiguously, what the new inclusions are, how much they constitute, and from which department each was previously funded," the report argues.
In March 2015, ahead of the government's Strategic Defence and Security Review (SDSR), a row over the NATO spending target between irate Tory backbenchers and government ministers threatened to split the Conservative Party.
Foreign Secretary Philip Hammond – who had just been reshuffled from the MoD – was accused of saying defense is not a vote winner.
Given the current unrest among the Brexit camp over US President Barack Obama's pro-EU interventions, it is of note that his last major intervention in British politics was to call for the 2 percent NATO target to be met.
Obama is reported to have told Cameron that "If Britain doesn't spend 2 percent on defense, then no one in Europe will."