US anti-gay laws: British Foreign Office issues warning to LGBT travelers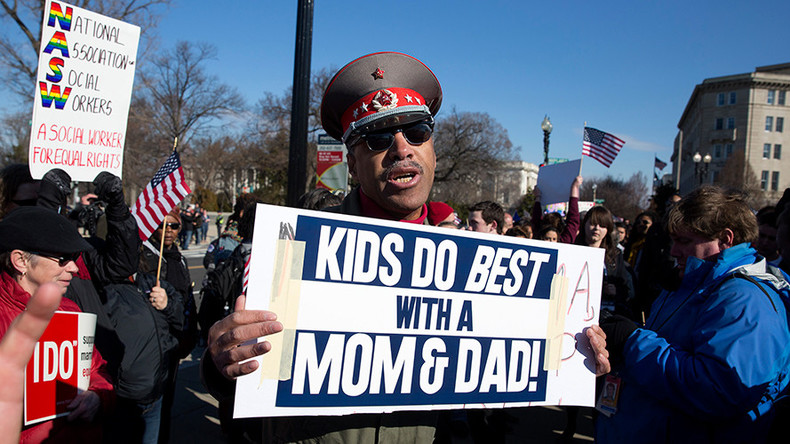 Britain's Foreign Office has issued new guidance warning LGBT travelers about controversial new anti-gay laws in North Carolina and Mississippi. The changes come as US President Barack Obama prepares to visit the UK on Thursday.
The updated guidance comes in response to the radical new laws passed in the two states, which essentially permit discrimination against lesbian, gay, bisexual and transgender (LGBT) people in the name of religious rights.
The guidelines say: "The US is an extremely diverse society and attitudes towards LGBT people differ hugely across the country.
"LGBT travelers may be affected by legislation passed recently in the states of North Carolina and Mississippi."
The revision comes ahead of Obama's London visit – likely his last as US president.
Mississippi Governor Phil Bryant signed sweeping legislation late last month allowing individuals and institutions with religious objections to homosexuality to deny services to gay clients.
North Carolina also recently passed a bill banning anti-discrimination protections based on sexual orientation and mandating that transgender people use bathrooms in government buildings that match the gender on their birth certificates.
The measures have sparked a corporate backlash and triggered a wave of protests and boycotts by performers.
PayPal announced earlier this month it had canceled plans to open a new global operations center in Charlotte because of anti-gay laws. The company was expected to bring 400 jobs to the area.
Performers including former Beatle Ringo Starr, Bruce Springsteen, the band Pearl Jam and Cyndi Lauper have canceled shows in North Carolina, while comedian Tracy Morgan canceled his Mississippi show.
You can share this story on social media: