Brexit to Frexit? Front National leader Marine Le Pen could back 'leave' camp on UK visit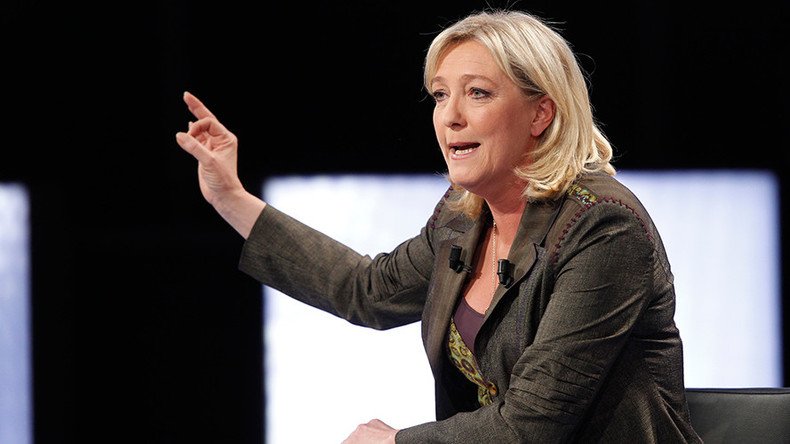 Marine Le Pen, leader of France's hard-right Front National party, is considering coming to the UK to campaign for a British exit from the European Union.
Le Pen's office told the Guardian on Wednesday that a visit ahead of the June 23 vote was "under consideration."
It is thought that if the trip does go ahead, Le Pen would be backing former UKIP MEP Janice Atkinson, who defected from the populist anti-immigration party in 2014 to join Le Pen's far-right alliance.
The mainstream 'Vote Leave' campaign is believed to be keen to avoid being closely associated with Le Pen.
Front National may be backing a Brexit in the hope of promoting a Frexit – a French exit from the EU.
In February the party's deputy leader, Florian Philippot, told the Financial Times the subject of such a Gallic cleavage had become off-limits.
"[This is] simply because people will learn more about it and realize how undemocratic it is and how much it has been a source of security weakness rather than strength," he said.
Le Pen has made no secret of her aims, telling a conference in Romania a fortnight ago: "The British people will vote in two months; it's a key moment in European history."
"I want each people to be able to have their say on the subject … I hope that the French will also have a similar [exercise]," she added.
Le Pen will run against French President Francois Hollande next year. Some polls indicate up to 74 percent of French people believe she will reach the final rounds of the election.
You can share this story on social media: