Muslim students taking exams shouldn't fast during Ramadan – teachers association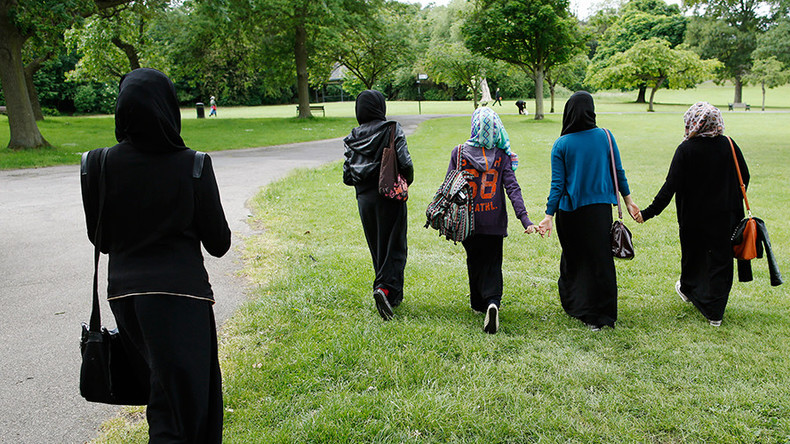 Teachers should advise Muslim students preparing for exams not to fast during Ramadan, new guidance issued by a leading teachers' association suggests.
This year will be the first time in three decades that Ramadan, a month of dawn-to-sunset fasting for Muslims, falls during the crucial summer exam period for British teens. The Association of School and College Leaders (ASCL) has therefore advised teachers to make clear that "Islam does not require them to put their futures in jeopardy."
The pamphlet warns that "fasting and staying up late for prayers may affect memory, focus, concentration and academic performance," and notes that Islamic authorities consulted on the guidelines suggest students may be partially exempt from fasting if their ability to study is being compromised.
"The Islamic tradition has an established history of discussion, debate and reasoning. There are many concessions for hardship in observing religious commandments," said Khola Hasan of the Islamic Sharia Council, who backs the guidance.
ASCL, which represents more than 18,000 head teachers and college leaders, said "Young Muslims and families, particularly those sitting exams this summer, will need to balance their obligations as Muslims with their studies and the importance of examinations for their futures, noting that the pursuit of education is also a religious and moral duty for all Muslims."
School heads have also been advised to make special allowances for fasting students over the summer, including mandating quiet study spaces, changes to revision times, exemptions from PE.
READ MORE: Swiss school lambasted for backing Muslim teens who refuse to shake hands with female teachers
"Contributors to this paper have offered sound and useful advice for schools and colleges in supporting their Muslim pupils during exams," said assistant-secretary general of the Muslim Council of Britain, Shaykh Ibrahim Mogra, who also consulted on the guidance.
Though the pamphlet was put together in consultation with representatives from the British Muslim community, including imams, academics and other religious education leaders, a number of influential members of the Muslim community disagreed with some of the pamphlet's advice.
"It's not up to the schools to decide the advice they give around Ramadan and I find some of it very aggressive because you cannot break the child's fast except in special situations," said Dr. Sheik Howjat Ramzy, director of Iqra Institute in Oxford and one of the consultees.