Military chiefs face bashing in Chilcot Iraq war report, possibly published before Brexit vote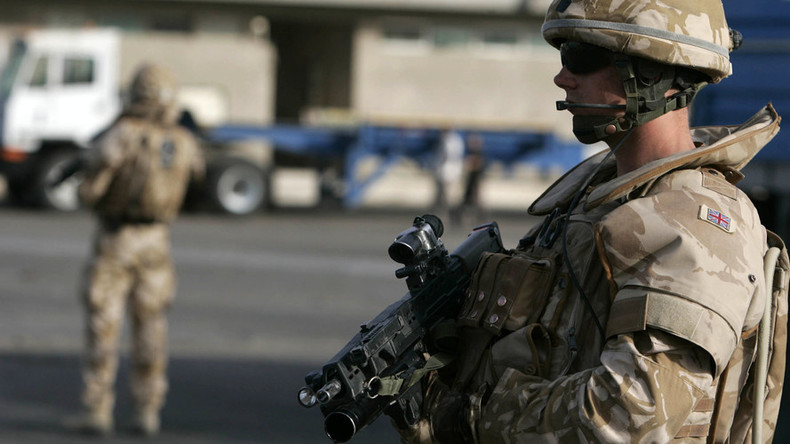 Sir John Chilcot's massively-delayed Iraq war report could be published before the EU referendum despite government plans to wait until the Brexit question is settled. Sources close to the inquiry say military top brass face harsh criticism.
Cabinet Office minister John Penrose said on Thursday that, since all the vetting on the two-million word document had taken place, there was nothing to stop the report being released before June 23.
The key question, according to a source quoted by the Times, is how criticism will be apportioned across the military, diplomatic and political spheres.
Launched in 2009, the inquiry finished taking evidence in 2011 and has run into serious delays, to the chagrin of MPs, campaigners and the families of those military personnel killed in the 2003 invasion and occupation.
On Friday, it was suggested some of the UK's most senior military figures at the time could fully expect to receive stinging criticisms.
Commanders are expected to take fire for allowing themselves to be bullied into going to war by then-prime minister Tony Blair's belligerent Downing Street administration.
Sources with knowledge of the report told the Guardian on Friday the now retired General Sir Mike Jackson, who was head of the army at the time, would be criticized.
General Sir Nicholas Houghton, who in 2003 was in charge of military operations in Iraq, will also be attacked. He is still serving and, as current Chief of the Defence Staff, is Britain's most senior military figure.
"The question is what proportion of blame is going to be on the politicians, on the military, and on the civil servants," another source involved in the inquiry told the Guardian.
In a Commons debate on Thursday, Tory MP David Davis and Labour MP Paul Flynn pushed for publication at the earliest possible point.
Flynn called the delay "wicked and sinful," while Davis said there "will be an uproar" if there is perceived to be foot-dragging over the report's publication on the tenuous basis that its findings would impact the outcome of the EU referendum.