Cameron's haven hypocrisy? PM pushed for offshore trusts to be shielded from EU regulation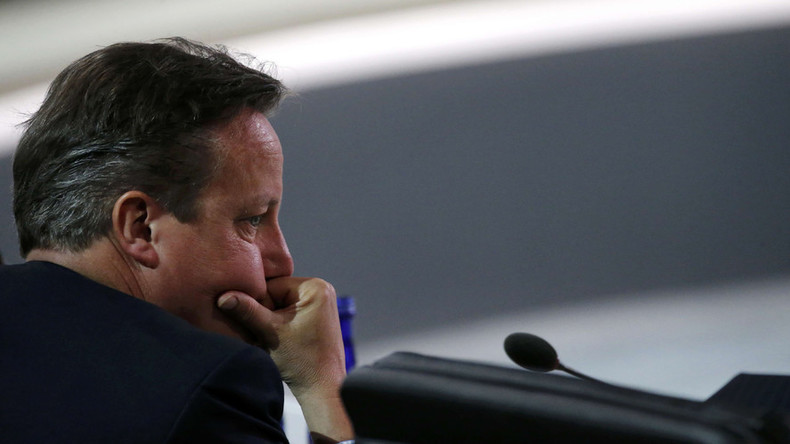 Besieged Prime Minister David Cameron is under fire yet again after a 2013 letter was unearthed showing he shielded offshore trusts from an EU crackdown.
The letter has come to light as the Tory PM faces mounting pressure over his late father Ian Cameron's offshore trust Blairmore Holdings, details of which were exposed in the Panama Papers leak.
In the 2013 letter to then-European Council President Herman Van Rompuy, Cameron argued that trusts should not be subject to the same transparency rules as companies.
The EU had planned to publish a centralized register of offshore trusts' main owners as part of a broad crackdown on secretive financial practices.
Cameron's letter, unearthed by the Financial Times on Thursday, said an important distinction must be drawn between different financial entities.
"It is clearly important we recognize the important differences between companies and trusts … This means that the solution for addressing the potential misuse of companies – such as central public registries – may well not be appropriate generally," Cameron wrote.
The PM's alleged links to the tax dodging practices of Blairmore Holdings are particularly damaging given he has strived to appear a champion of fair taxation domestically.
In September 2015 he called for more transparency and urged territories like the Cayman Islands to create a public register of financial interests.
He told the Jamaican parliament at the time he wanted to "break the business model of stealing money and hiding it in places where it can't be seen – transparency is the answer."
He claimed he had "taken the lead" in making sure "terrorists, tax-avoiders, money launderers and criminals have nowhere to hide their ill-gotten gains."
You can share this story on social media: