Roll call of top Tory tycoons exposed in #PanamaLeaks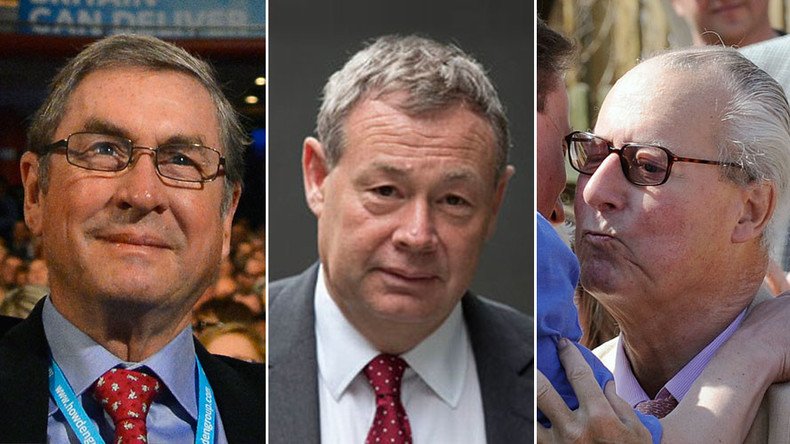 Tory donors, former MPs and Conservative Lords have been implicated in the Panama Papers, which have cast light on the billions of pounds channeled tax free through law firm Mossack Fonseca.
The role of dishonor comes as Prime Minister David Cameron pledges to tackle the secretive offshore tax industry. However, he has faced persistent calls from opponents to share details of his late father Ian Cameron's financial dealings with the law firm.
Among the high-profile tax-evaders are six peers, three former MPs and a string of businessmen. A crossbench peer and a UKIP donor were also named in the leaks. They include David Rowland, Tony Buckingham, Lord Ashcroft, Sir Tony Baldry, Lord Flight and Lord Bamford.
While there is no evidence of illegal activity, the donors and peers will no doubt come under intense scrutiny.
David Rowland
Rowland, a former tax exile, has donated almost £3 million (US$4.26 million) to the Tories, and was appointed party treasurer in 2010. He is a shareholder in numerous firms that keep their finances offshore and holds shares and properties in the British Virgin Islands.
Lord Bamford
Lord Bamford was made a peer shortly after closing a company registered in the British Virgin Islands, the documents show.
Tony Buckingham
Tony Buckingham "urgently" moved his finances to a tax haven, presumably to avoid paying millions of pounds of tax.
Lord Ashcroft
Lord Ashcroft, who published a salacious biography of the prime minister in 2015, has donated millions to the Tories, but admitted in 2010 that he did not pay tax on his earnings outside of Britain and stepped down as deputy party chairman.
Lord Flight
Lord Flight, another former deputy party chairman, also served as an MP until 2005, when he was effectively de-selected after saying the party would make deeper cuts than the manifesto suggested. He used Mossack Fonseca to manage his firms in Guernsey.
Sir Tony Baldry
Sir Tony Baldry served as an MP until last year's general election. He chaired an oil company, whose director's fees have been registered as an interest in the House of Commons.
Arron Banks
UKIP's largest donor Arron Banks is also caught up in the controversy. He has both supported both party and given money to the 'Leave.EU campaign', and is the head of Southern Rock Insurance Company.
Labour leader Jeremy Corbyn has called on Cameron to "stop pussyfooting around" the issues, and take action on tax-dodgers.
At an event in Harlow on Tuesday, Corbyn told Labour supporters the "richest must pay their way," and that there cannot be "one set of rules for the wealthy elite and another for the rest of us."
He put pressure on Cameron to take action against tax avoidance and called for UK tax laws to be immediately placed on tax havens.
"It is time to get tough on tax havens. Britain has a huge responsibility. Many of those tax havens are British Overseas Territories or Crown Dependencies," he said.
He said the havens are leaving British public services underfunded at a time of austerity.
"They are sucking tax revenues out of our own country and many others fueling inequality and short-changing our public services and our people."
You can share this story on social media: