British Military wants robots to make life-or-death battlefield decisions
Published time: 31 Mar, 2016 16:13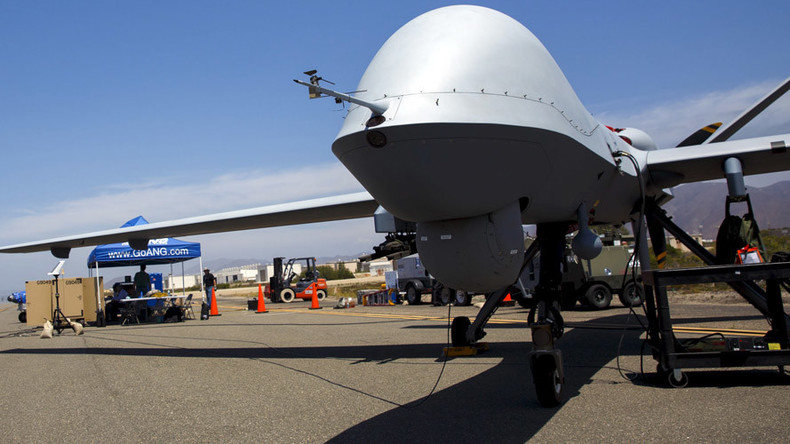 Identifying threats on the battlefield could soon be a decision made by artificially intelligent machines after a landmark report was delivered to the military by a London-based tech firm.
Massive Analytics specializes in technology which interprets massive amounts of data – including, potentially, something as complex and treacherous as the modern-day battlefield.
In 2015, the firm won a prestigious defense contract to develop tools and systems to autonomously process battle data.
First reported by the Register, an investigative technology site, it has emerged that developers at the firm's Farringdon facility will soon be loading Ministry of Defence (MoD) surveillance data into a special analytics system.
The reason for the move into independently-thinking systems, according to a top MoD official, is a shortage of manpower.
"In a time when military manpower is limited [the] manual processing of data is too time consuming," Jim Pennycook, head of the MoD's Centre for Defence Enterprise (CDE), told the Register on Thursday.
"The use of autonomous systems and processes to make sense of data to support decision making could increase efficiency and reduce the risk and cost of operations," the former Royal Air Force (RAF) wing commander added.
Massive Analytics boss George Frangou said the sheer complexity of the modern theater of operations means it is incredibly hard to process the quantities of data required to operate effectively.
"In a surveillance scenario – perhaps in peace time or perhaps in a theater of war – you will have lots of sources of information coming in," he said.
"There'll be stuff from social media, there'll be geographic information, you'll have information about where assets are and where threats are, and information about how threats are going to be manifesting in terms of timing and geography."
As data arrive in military hands via a mix of text, video and social media, new methods of analysis must be found, he said.
"The question is how can you get the holistic view from these things to precognize possible outcomes," he argued.
Precognition of threats is a key issue for the military, Frangou explained, and said his firm is working to build such capabilities into command and control systems.
Who is accountable for the machines' decisions, however, remains unclear.