Scottish mosque leaders probed over Pakistani terror links
Published time: 31 Mar, 2016 14:44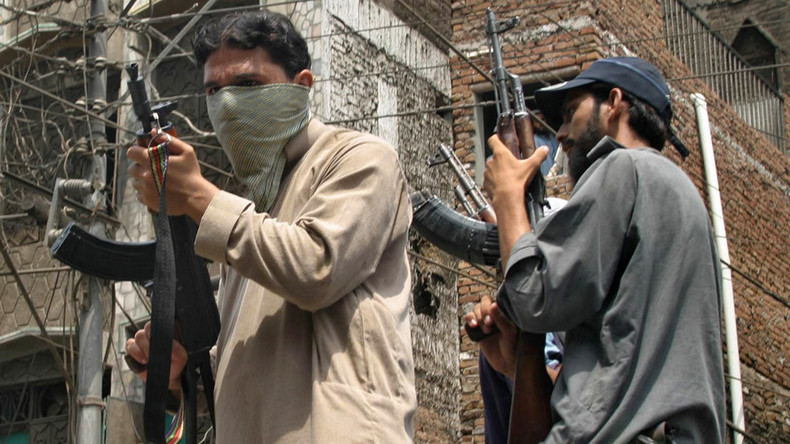 Police have launched a probe into alleged links between two leading figures in two of Scotland's most prominent mosques and a banned sectarian group responsible for terrorist attacks against minority communities in Pakistan.
A BBC investigation has revealed that that Sabir Ali, head of religious events at Glasgow Central Mosque, and Hafiz Abdul Hamid, of the Polwarth Mosque in Edinburgh, held senior positions in the Sipah-e-Sahaba Pakistan (SSP), an organization linked to Al-Qaeda and the Taliban.
Banned by the Home Office since 2001, the militant Sunni group was also outlawed in its home country the following year.
The SSP and its offshoot Lashkar-e-Jhangvi (LeJ) are believed to be behind the killings of hundreds of Shias and Christians over the last 30 years. In 2003, LeJ took responsibility for the bombing in Quetta Mosque in Pakistan that killed 50 Shiite Muslims.
Documents seen by the BBC indicate both men continued to maintain links with the organization after the ban. The investigation cites documents from 2004 that suggest that Hamid was the president of the SSP's British branch.
The BBC cites evidence that Polwarth Mosque provided financial support to the group after it was proscribed. The investigation also claims that both men used their mosques to hold events for the SSP after it was banned in the UK.
The SSP was founded in the 1985 amid the rising Sunni-Shia tensions in the Punjabi region of Pakistan. Drawing support and funding from Saudi Arabia, the group quickly became that country's most notorious anti-Shiite organization.
The Glasgow Central Mosque, Scotland's largest, said Ali, also known as Chaudhry Sabir Ali, will retain his position pending the investigation, but condemned all forms of terrorism.
"The Central Mosque has been part of Glasgow's community for over 40 years. In that time it has sought always to bring the communities of Glasgow together," it said in a statement.
"The Central Mosque has promoted inter-faith work and a message of peaceful and tolerant co-existence. Islam is a faith of peace and we openly reject and condemn terrorism and extreme views of any kind."
The Central Mosque came under scrutiny for ties to extremism just last week when it emerged that the mosque's imam, Habib ur Rehman praised extremist Mumtaz Qadri as a "true Muslim" and hero. Rehman was protesting Qadri's execution for the 2011 murder of Salman Taseer, the governor of Punjab province who had railed against Pakistan's strict blasphemy laws.