Military charity spent just 2% of its annual revenue on veteran grants
Published time: 31 Mar, 2016 11:05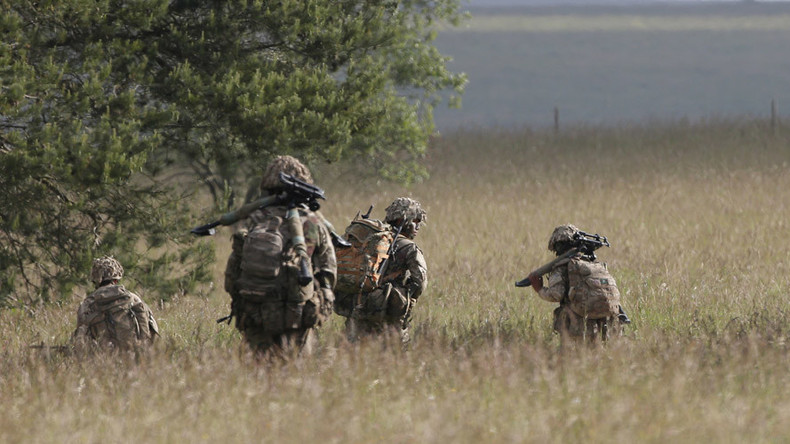 Our Local Heroes spent only 2 percent of its £500,000 budget in 2015 on grants for veterans, according to the UK's charity watchdog.
The charity spent £155,000 on office space and wages for eight employees, but a mere £10,000 went to actual veterans in need.
The Lancashire-based outfit was set up to support armed forces veterans through hardship, but after investigating financial records the Charity Commission found substantial amounts of money was being used to cover running costs and project outside any sensible remit.
The Commission claims 80 percent of the funds raised were channeled to a private firm charged with running events for the charity as part of a trade agreement. That arrangement, with Targeted Management Limited (TML), has now been replaced.
The watchdog's report said it had "received complaints that the public was being misled and were not being properly informed that only 20 percent of the funds raised went to the charity."
While the report found "no evidence of fraud or theft" had occurred in Our Local Heroes' dealings, the investigation did raise "serious regulatory concerns including a very low level of charitable expenditure, substantial spending outside the charity's objects, poor governance, conflicts of interest and an insufficient focus on providing grants to beneficiaries."
Our Local Heroes has now implemented a number of changes which the Charity Commission has commended.
A spokesman for the charity told the Telegraph newspaper: "All the monies received at the promotions whether through donation or sales of products is paid to the charity."
"The 80 percent figure mentioned by the Charity Commission is the maximum cost the charity will expect to spend running an activity of this type," the spokesman added.
Dozens of military charities have sprung up in the UK since the Iraq and Afghanistan wars began, the most high-profile of which is Help for Heroes (H4H).
In September 2015, H4H was criticized for the number of empty beds in its various recovery centers as well as the lack of a coherent plan for using its money.
Lieutenant Colonel John Sutton, who left the military in dismay over the issue, told the Times newspaper at the time he had raised his concerns over the lack of an "audit trail" of where money was going.
"We were spending lots of other people's money — that people had biked, climbed, run and swum for — on bricks and mortar without a clear audit trail about how we got to this position," he said.