Scouting for business? British Royal Navy to head Gulf task force amid UK trade push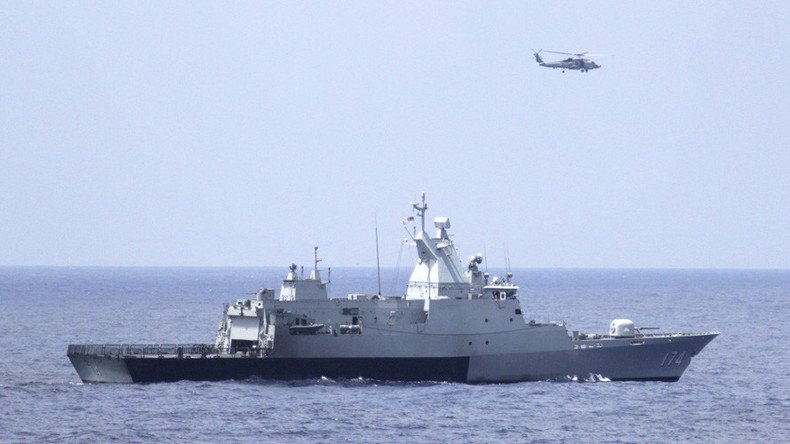 Britain will lead a joint maritime force in the Gulf from April alongside forces involved in the brutal war in Yemen, including Saudi Arabia, Bahrain, the UAE and Kuwait. The announcement comes amid a UK business charm offensive.
The British Royal Navy will assume control of Command Task Force 150 (CTF-150), a multinational coalition charged with anti-piracy and counter-terrorism patrols in an area covering two million square miles.
It includes the Red Sea, the Gulf of Aden, the Indian Ocean and the Gulf of Oman – all valuable global trade routes.
UK Defence Secretary Michael Fallon made the announcement in Qatar on Tuesday following a low-profile visit to Saudi Arabia, where he met the minister responsible for the Gulf kingdom's bloody war in Yemen.
A Ministry of Defence (MoD) press statement says Fallon discussed how the UK and Saudi Arabia could deepen defense cooperation.
The visit comes amid heightened scrutiny of British military assistance to the Saudi armed forces, which stand accused of war crimes against Yemeni civilians.
In January, Human Rights Watch (HRW) attacked the British government for downplaying the impact of the Saudi-led coalition's intervention on Yemeni civilians.
"For almost a year, [Foreign Secretary] Philip Hammond has made the false and misleading claim that there is no evidence of law or war violations by the UK's Saudi ally and other members of the coalition," HRW's UK Director David Mepham told the Guardian.
Fallon made the announcement regarding CTF-150 on board HMS Defender, a Type 45 Destroyer currently patrolling the Gulf.
"This underlines our commitment to working with allies to fight Daesh [Islamic State] and tackle terrorism across the region," he said.
Fallon later visited an arms fair in Qatar in support of British weapons and security firms, including SERCO, QINETIQ, and MSI Defence Systems Ltd.
He attended the Doha International Maritime Defence Exhibition and Conference (DIMDEX) with the aim of identifying "opportunities as Qatar modernizes its armed forces," according to the MoD.
During his Saudi visit, Fallon met Defense Minister HRH Prince Mohammed bin Salman bin Abdul Aziz, who is overseeing the oil-rich nation's war in Yemen.
He also met HRH Prince Muhammad bin Naif bin Abdulaziz Al Saud, crown prince and minister of interior. The Gulf kingdom shocked the world in January when it executed 47 so-called Shia "terrorists," including a prominent cleric in one day.
You can share this story on social media: