Scottish accent saves popular UK TV show from fine for 'c*nt'
Published time: 26 Mar, 2016 16:35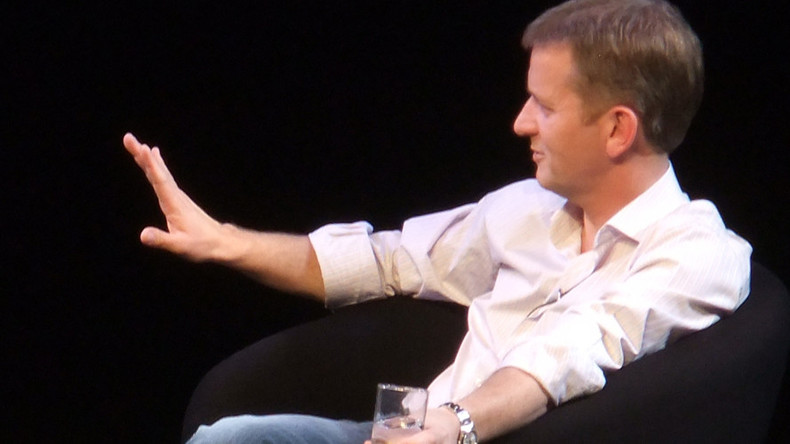 Aw naw, the popular UK talk fest "The Jeremy Kyle Show" is making its own headlines because producers missed a Scottish guest's use of the word "c*nt," which was aired on daytime TV in January.
ITV, the network that produces the show, managed to get off 'Scot-free' from broadcasting watchdog Ofcom because the word was "not clearly audible" and only received two complaints.
What the hell. You can say anything in a Scottish accent as nobody will understand you crazy jocks anyway. Farce. https://t.co/NAU6BDnN97

— Kenneth McFarlane (@KennethMcF) March 22, 2016
The uncensored word escaped the ears of 11 ITV producers, including a Scottish crew member, whose job was specifically to look out for bad language.
The word can be heard during a heated exchange between the woman and her ex-partner on the controversial show during an episode called, "When I prove I didn't cheat, will you let me see our daughter?"
No-one on Jeremy Kyle team spotted a rogue c-bomb due to thick Scottish accent - including a Scot swear-checker -p15 https://t.co/YPr5QksnsQ

— Robin Parker (@robinparker55) March 21, 2016
ITV admitted the word slip happened because she was talking fast, and that only a couple of Scots would've been able to catch what was said.
Responding to the Ofcom investigation, the channel said: "It would not have been readily audible, or at least not readily understandable as such (other than to a small number of Scottish viewers), due to the speaker's accent and the casual rather than emphatic manner in which the comment was made."
To be fair to the guest, it's not the worst Scottish accent.
Perhaps if they subtitled her, like they did for the 1998 Ken Loach film "My Name Is Joe," they would've picked up on it.
And there have been moments when the C word was clearly audible in a Scottish accent, like Begbie in Trainspotting.
By the way, Trainspotting 2 reportedly starts shooting in May, 20 years after the release of the original.