London 'ready' for '10 simultaneous terror attacks' by ISIS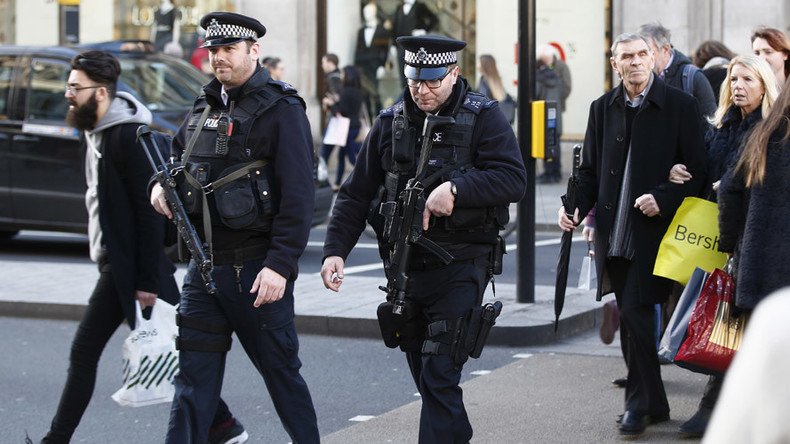 British Special Forces and London Metropolitan Police are reportedly preparing for "up to 10 simultaneous attacks" amid fears of a Paris-style attack on the capital.
Troops are reportedly on standby outside of London, ready to back up the Special Air Service (SAS), the UK's Special Forces unit, and the capital's Police in the case of coordinated terrorist strikes.
"We used to plan for three simultaneous attacks but Paris has shown that you need to be ready for more than that. We are ready if someone tries with seven, eight, nine, 10," a government minister familiar with the proposals told the Sunday Times.
The Army's counter-terrorist bomb disposal unit is also reportedly building a team to deal with chemical or biological weapons, known as 'dirty bombs'.
The National Crime Agency (NCA) meanwhile is also reportedly joining the effort by cracking down on firearms, connected to concerns over the potential danger posed by British jihadists returning to the UK from Syria.
The news follows Friday's capture in Brussels of Paris massacre suspect Salah Abdeslam, who had been on the run since the devastating attacks which left 130 dead in November.
READ MORE: Will more armed police keep Britain's streets safe? Armed violence expert uncertain
According to Abdeslam's lawyer, Sven Mary, the 26-year-old French national is planning to fight plans to extradite him to France under a European arrest warrant.
Amid heightened concerns about radicalization across Europe, the UK government's counter-terrorism program has seen a dramatic uptick in people being reported for alleged signs of extremism in the last year. Nearly 4,000 people, including children under the age of nine, were examined under the counter extremism Channel program, compared with 1,681 in 2014.
Meanwhile, a group of cross-party peers is calling on the UK government to recognize Islamic State's (IS, formerly ISIS/ISIL) slaughter of Christians, Yazidis and other minorities as genocide, following declarations by the US and the European Parliament to that effect.
The British government has so far maintained it is a matter for international judicial bodies to make such a declaration.
You can share this story on social media: