Parents to pull primary kids from school over 'transgender day'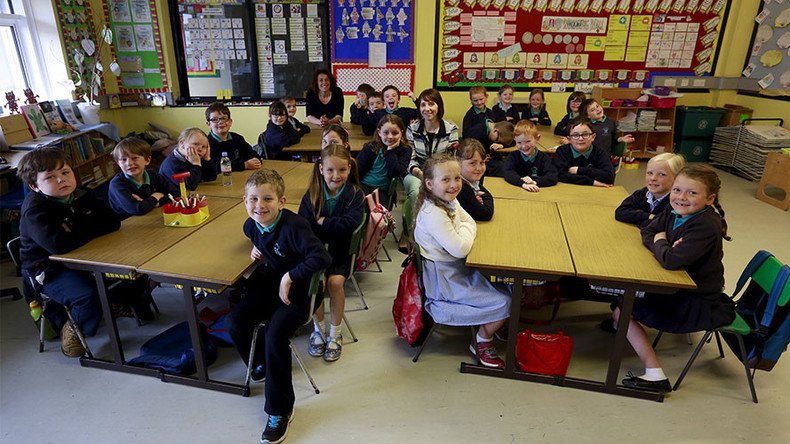 Angry parents have withdrawn their children from an East Sussex primary school over the headteacher's plans to hold a 'transgender day.'
A number of families are reportedly unhappy with plans by Emma Maltby, head of the St Mary the Virgin Primary School, to hold a transgender awareness day.
One anonymous mother told the Daily Mail, "I don't want my daughter being exposed to all this nonsense.
"Kids need to be left alone when it comes to things like this, they just want to run around the playground not be told they need to 'think differently' about gender issues," she added.
Another said some parents intended to keep their children away from school because they feel the "welfare of their children is under threat."
Maltby told the Mail her plan to run an awareness day for children as young as four is based on the requirements of the national curriculum to discuss the "British values of tolerance, respect and celebrating differences."
"One of the areas we will be discussing shortly is gender identity and we felt that it was important to involve parents in their child's learning by holding an information session," she said.
"We have had a very positive response to the event and the opportunity to learn more about this relevant topic, although three families have chosen to withdraw their children from school."
In January, a school in nearby Brighton abolished its traditional uniform code to accommodate both male and female transgender pupils.
Brighton College announced it would scrap the uniform policy it has followed for 170 years to allow males to wear a blouse and skirt and girls to wear a shirt and trousers.
The school has introduced the option to cater to dysphoric or transgender .
March 31 is International Transgender Day of Visibility. It was founded in 2009 as an alternative to Transgender Remembrance Day, which recalls those who have fallen victim to hate crimes.
You can share this story on social media: