Private school scraps 170 years of history to 'suit transgender pupils'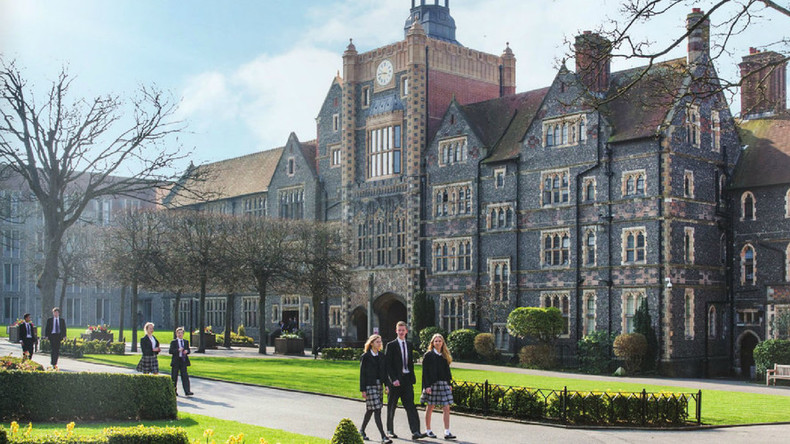 A private day and boarding school in Brighton has abolished its traditional uniform code to accommodate both male and female transgender pupils, it has emerged.
Brighton College has announced that it will scrap the uniform policy it has followed for 170 years to allow males to wear a blouse and skirt and girls to swear a shirt and trousers.
The school has introduced the option to cater to dysphoric or transgender pupils at the institute, which accommodates 910 students.
At least one student had taken up the option and several families made inquiries, the school said.
"[We are] reacting to a changing society which recognises that some children have gender dysphoria and do not wish to lose their emotional gender identities at school," it said in a statement.
"Public schools are usually seen as bastions of conservatism but Brighton College feels it is time to break ranks."
Students first became aware of the news earlier this week when the institution's headmaster Richard Cairns announced it in a morning assembly.
Further commenting on the school's decision, Cairns said in a statement: "This change follows requests from a small number of families. It ties in with my strong personal belief that youngsters should be respected for who they are.
"If some boys and girls are happier identifying with a different gender from that in which they were born, then my job is to make sure that we accommodate that. My only interest as headmaster is their welfare and happiness.
"The college's approach is different from most other schools which have tended to give transgender children personal leeway with uniform. Brighton College has instead decided to abolish the notion of boys' and girls' schools altogether. Traditional uniform will be worn but the type of uniform will be a matter for the individual boy or girl, always assuming parental support."
Several pupils at the school have welcomed the new policy, according to sixth-former Amy Arnell, who says there is "no negativity" towards it.
"To be honest, when the headmaster announced it, no one was really surprised – there is just no reason not to do it if it makes people feel more comfortable about themselves," she told the Telegraph.
Figures published last year show the number of children aged 10 or under who have been referred to the National Health Service (NHS) because of transgender feelings has more than quadrupled in five years.
You can share this story on social media: