'Does Osborne know he's destroying lives?' Disgruntled disabled Tory sabotages website
Published time: 17 Mar, 2016 13:37
Edited time: 18 Mar, 2016 11:03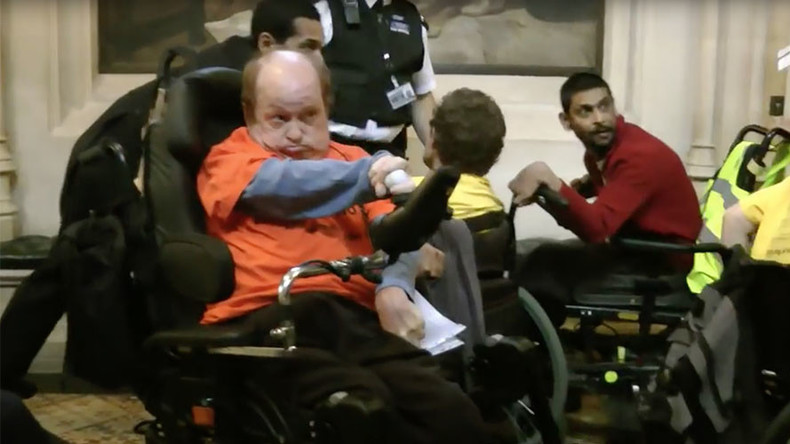 A life-long Conservative and disability campaigner has quit the Tory party in dramatic fashion by sabotaging part of the party's website after Chancellor George Osborne cut disability payments in the spring budget.
Graeme Ellis, 58, was so appalled he quit his job and took down the entire Conservative Disability Group website.
Ellis told the Mirror the Chancellor is "destroying lives" by forcing through legislation which cuts payments to disabled people considered eligible to find work.
The Conservative Party is facing a major internal crisis over the cuts to disability payments. 20 Tory backbenchers have raised objections amid rumors of a full-scale rebellion.
Parliament passed a £30-a-week (US$43) cut to the Employment and Support Allowance (ESA) after the House of Lords failed to stop it. Previous attempts to cut disabled allowances were prevented by peers.
So far the website attack by Ellis has been one of the most vivid displays of anger.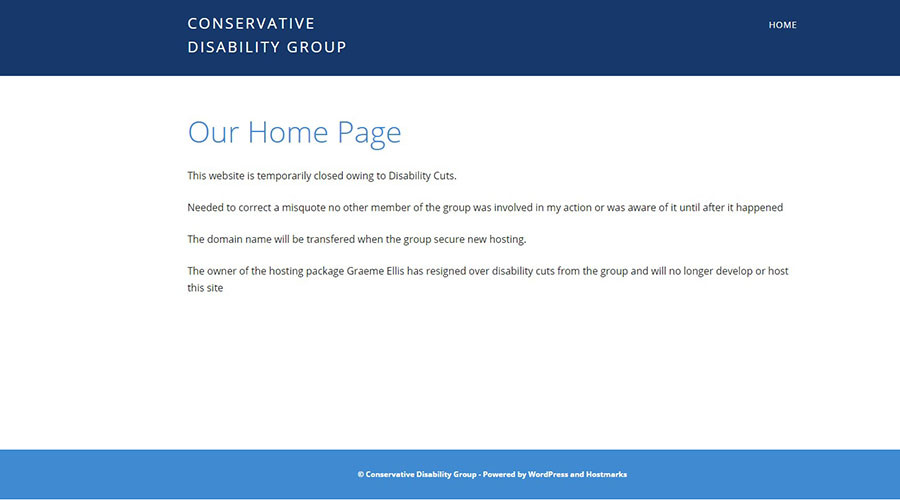 Visitors to www.conservativedisabilitygroup.org.uk are now are greeted with a statement reading: "This website is temporarily closed owing to Disability Cuts."
"The owner of the hosting package Graeme Ellis has resigned over disability cuts from the group and will no longer develop or host this site," it adds.
Ellis, who is wheelchair-bound, told the Mirror he has spoken to disabled clients who have been left deeply upset.
"I would like to say to him [Osborne] – does he realize how he's destroying lives?
"I've had distraught clients on the phone today. I've had people in tears worrying about the future. How can I morally represent clients when I remain in an organization that's doing these cuts?"
A Conservative Party spokesperson told the Independent: "The Conservative Disability Group has not deactivated its website. The owner of the domain, who is no longer a member of the Group, has deactivated it without any instruction to do so."