Excessive antibiotic use has made them ineffective on 50% of children – scientists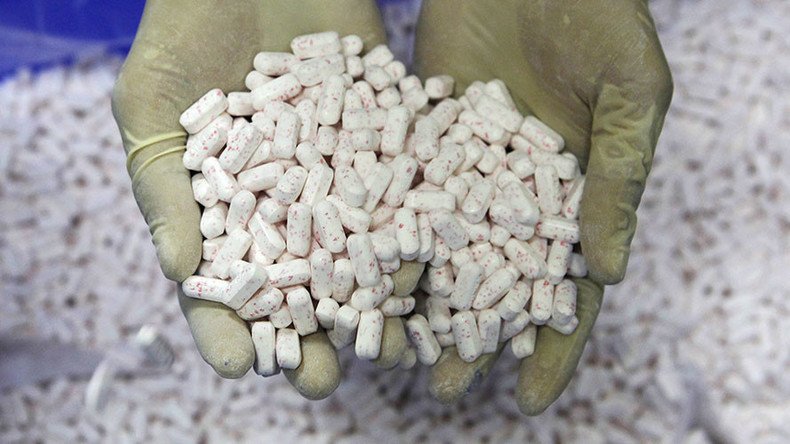 Children with urinary infections have very high antibiotic resistance, a new study shows. It is thought the overuse of antibiotics has made treatment ineffective.
Researchers from the University of Bristol and Imperial College London examined antibiotic resistance in urinary tract infections in children. E. coli causes more than 80 percent of urinary tract infections in kids.
Over 77,000 E. coli samples in 26 countries were collected from a pool of children and young people aged 0-17.
Findings show a high global frequency of resistance to some of the most commonly prescribed antibiotics.
Results were categorized based on whether a country is a member of the Organization for Economic Co-operation and Development (OECD).
Within OECD countries, half of all samples were resistant to ampicillin (amoxicillin), a third to co-trimoxazole and a quarter to trimethoprim.
Non-OECD countries have shown a much greater resistance.
Lead research author Ashley Bryce, PhD student at the Centre for Academic Primary Care at the University of Bristol, told RT: "Prevalence of resistance to commonly prescribed antibiotics in primary care in children with urinary tract infections caused by E. coli is high, particularly in countries outside the OECD, where one possible explanation is the availability of antibiotics over the counter. This could render some antibiotics ineffective as first line treatments for urinary tract infection.
"A balance must be struck between access to antibiotics when needed, especially in lower income countries, whilst limiting excess use."
The World Health Organization's (WHO) 2014 Global Action Plan on Antimicrobial Resistance states: "Antimicrobial resistance is occurring everywhere in the world, compromising our ability to treat infectious diseases, as well as undermining many other advances in health and medicine.
"The goal of the draft global action plan is to ensure, for as long as possible, continuity of successful treatment and prevention of infectious diseases with effective and safe medicines that are quality-assured, used in a responsible way, and accessible to all who need them."
In an editorial review of the research, Professor Grant Russell from Monash University in Australia says: "Bryce and colleagues present compelling evidence of the need to reconsider current approaches to community based management of pediatric urinary tract infection.
"While I have no doubt that clinical practice guidelines will quickly be able to accommodate the findings, I am less confident that there is the will and commitment to deal with what the WHO has called 'the post-antibiotic era.'"
You can share this story on social media: