Britain's first female-led mosque will not segregate men & women
Published time: 16 Mar, 2016 16:08
Edited time: 16 Mar, 2016 16:08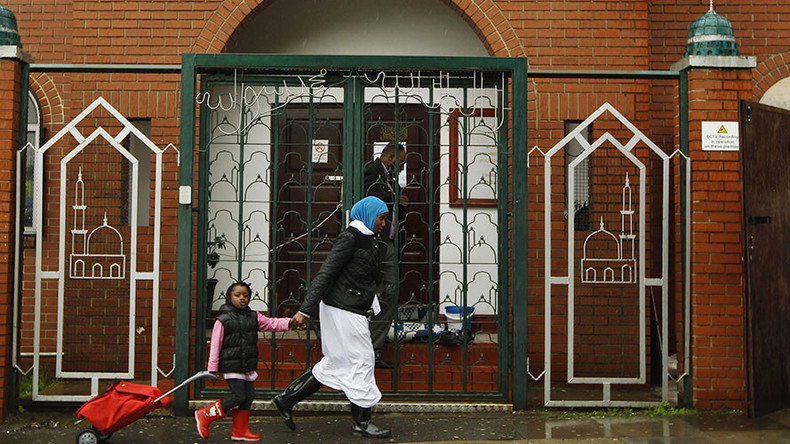 Female Muslims from the North of England plan to launch a mosque in Bradford open to all, but the first to be led entirely by women, it has been announced.
Bana Gora and Nabelah Hafeez, who both work for the Muslim Women's Council in Bradford, told the Independent they wanted to create a place where women could bring their families to worship without having to pray in a different room.
In mosques women are often obliged to worship in a separate space, sometimes away from the main mosque completely.
"It isn't our intention to build a space only for women. We want the organization to be women-led, and we want the governance to be by women, because you just don't get women on the governing bodies of mosques. We want to create a space where women and families can worship together, not where women are shunted off to a side room," Gora told the paper.
They also intend to launch a "center for excellence" which will exclusively provide local women with access to facilities and advice on sensitive topics such as divorce, parenting and legal issues.
Hafeez was inspired to launch the initiative after accidentally following a man into the men's part of a mosque and being forced to leave.
"There have been countless times I have walked away from a beautiful mosque, questioning whether or not they accommodate women, if there would be space and if the proper facilities would be available," she said.
"I admire the beauty of a mosque from the outside – its walls, towering minarets and impressive domes and windows. I feel the greatest sense of awe and appreciation for the incomparable architectural features. Yet many of us also desire to experience a moment of spiritual reflection within the mosque itself.
"Mosque spaces for women are slowly becoming ghost towns, and it's time that we ask ourselves why."
Gora added that during her childhood the male members of her family had been allowed to pray at the mosque, but she and her sisters would worship at home.
"If you look at the Muslim migration in places such as Bradford, the first cohort was made up mainly of men, and quite naturally one of the first things they wanted to do was set up places of worship," she explained. This immediately excluded women from centers of worship.
The group could follow in the footsteps of Copenhagen, which last month opened its first female-led mosque. It is open to a mixed congregation except on Fridays, where it will only admit women.