MSM fans flames of Islamophobia through terror coverage – study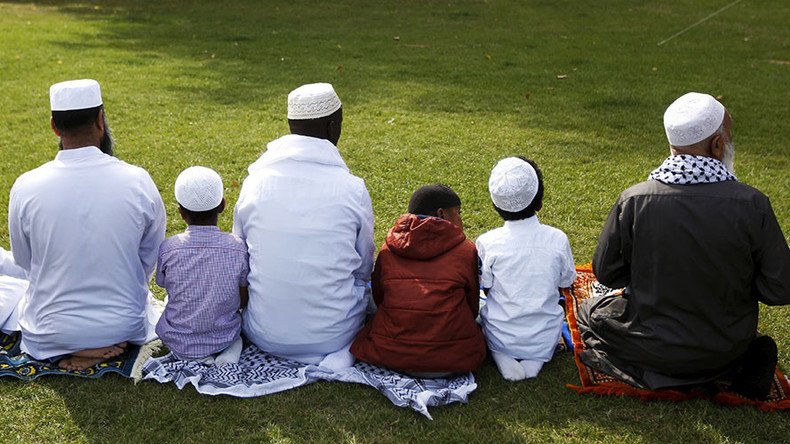 Mainstream media in the UK is exacerbating Islamophobia by referring to politically motivated murders perpetrated by Muslims as "terror" attacks, while branding similar crimes by white supremacists "racially motivated," a new study argues.
Researchers at Birmingham City University examined media coverage of the Lee Rigby murder. The British soldier was attacked and killed in Woolwich in May 2013 by two men who claimed to be retaliating against Britain's military presence in Islamic countries.
Rigby's murderers were quickly and repeatedly described by both police and the media as "terrorists" and as having committed an act of "terrorism."
In contrast, when Muslim pensioner Mohammed Saleem was brutally murdered by Ukrainian Pavlo Lapshyn, the killing was labelled "racially motivated." This is despite the fact Lapshyn was charged under the Terrorism Act.
Researchers trawled through more than 1,000 articles from UK newspapers in the three weeks following Rigby's murder.
They also reviewed mentions of Saleem's murder in Birmingham, which occurred one month before the Rigby attack.
The academics at Birmingham City University claim British mainstream media is contributing to a "rising moral panic" against Muslim communities through its inappropriate use of language.
"We found that almost all articles we reviewed about the Woolwich murder of Lee Rigby used the term 'terrorism' to describe the attack," said Associate Professor Imran Awan.
"Yet the attack on Mohammed Saleem was immediately labelled as 'racially motivated' by the police, and despite Ukrainian Pavlo Lapshyn being found guilty under the Terrorism Act, many newspapers continued to label him as a 'white supremacist' rather than a 'terrorist'. A stark difference in comparison to the case of Lee Rigby."
Awan said it is essential for the mainstream media to report terrorism in a more balanced way.
"It is crucial that a more balanced viewpoint of reporting terrorism is adopted otherwise we risk creating further anti-Muslim prejudice and exacerbate the potential for unfair treatment of Muslim communities.
"In the aftermath of the Woolwich murder, evidence showed that Muslims had become targets for a rise in anti-Muslim hate crime. In such times, the role of the media is crucial in projecting a balanced approach and avoid creating a 'moral panic'," he added.
You can share this story on social media: