Where's my tip? House of Commons catering staff serving MPs stiffed by flawed system
Published time: 11 Mar, 2016 19:08
Edited time: 12 Mar, 2016 21:12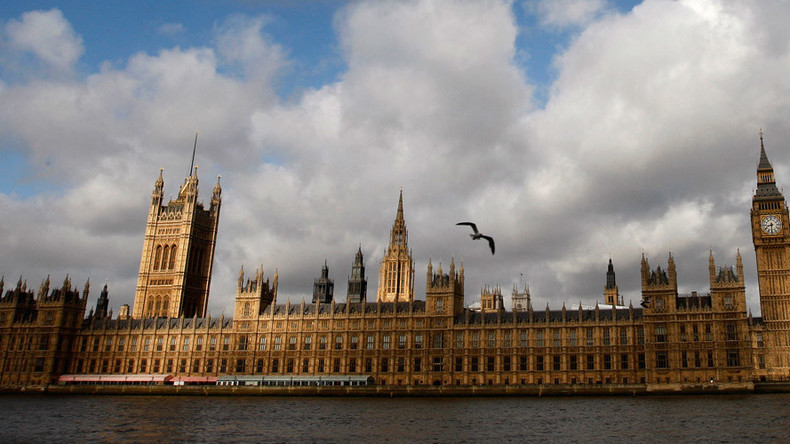 Low-wage catering workers serving the UK's well-paid members of parliament are allegedly being stiffed out of their fair share of hard-earned tips by a system that deprives contracted workers from sharing in the pot.
Tucked away in an interactive section of parliament.uk, unnoticed by the mainstream media, the issue was addressed by the House of Commons Commission after a question was put forward by Labour MP Tulip Siddiq asking about the policy on "service charges".
Liberal Democrats MP Tom Brake replied, "There is no mechanism for these to be paid to the individual as the agencies are paid separately to the House of Commons payroll system."
READ MORE: On the House: Westminster alcohol report censored by Commons speaker
Officially known as "service charges", tips made through credit card transactions are distributed equally to permanent hospitality workers, leaving contracted agency workers out in the cold.
Shadow Leader Chris Bryant said agency staff should get their "fair share" of tips: "Agency workers on flexible contracts are some of the most marginalized workers, and living in a city as expensive as London, it just isn't right."
This isn't the first time the unfair system for distributing tips has been brought up either. In January, questions were also raised about temporary waiting staff missing out on tips paid by credit card transactions.
London has recently been listed among the ten most expensive cities to live in by the Economist Intelligence Unit's 2016 Worldwide Cost of Living survey. The cost of living in the UK, and particularly in London, is relatively high, which is usually covered by relatively high wages. This is not the case, however, for those working as contracted, low-wage, tip-less caterers for the UK's well-fed MPs. Rising wages have led to higher costs for services, including rent, transport, food, fuel, heating, and other expenses, putting London practically on top of most expensive cities, website economicshelp.org suggests.
READ MORE: 'Parliament throws 45,000 meals in the bin while 70,000 London kids go hungry' – Labour MP
UPDATE: A House of Commons spokesperson has contacted RT, disagreeing with the wording of the article. Here is their side of the story:
"Currently, card-generated tips are distributed with payroll to permanent House of Commons catering staff pro-rata according to hours and venue worked; current payroll administrative arrangements make it difficult to allocate card tips to non-permanent staff as they are paid directly by their agencies and there are considerable variations in the hours they work. However, agency staff do benefit from cash tips, and the House of Commons Catering Department will be looking at the existing system as part of their business plan for the year to see if improvements can be made," a Commons spokesperson, who asked not to be named because she "is not a public figure," wrote to RT.
The spokesperson also protested the use of the word "cheated" in the original headline, saying it "implies that we have acted dishonestly or misled them [the workers]," which as they argued was not the case.