International Women's Day poll finds 85% of young women have been sexually harassed
Published time: 8 Mar, 2016 14:10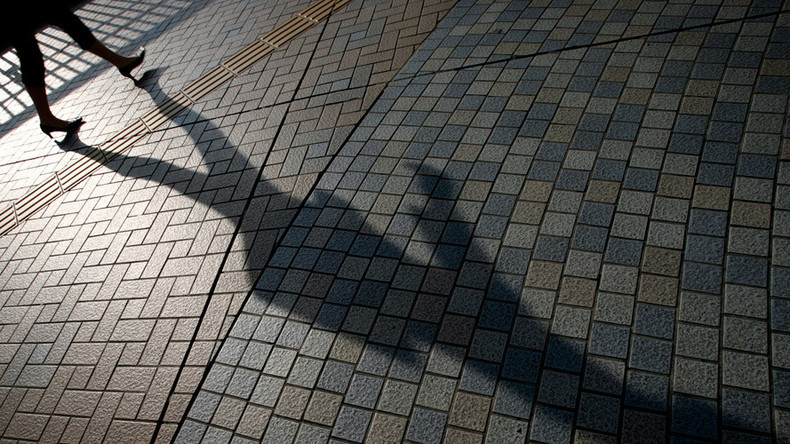 A majority of young British women have been sexually harassed in a public place, a new poll has revealed, with 85 percent of women under the age of 25 reporting incidents.
Campaigners say the attacks are forcing women to plan their lives to avoid situations where they feel unsafe, and expressed their disappointment and worry that such incidents were "regular."
The study, conducted by YouGov and commission by End Violence Against Women, shared its results on Tuesday to coincide with International Women's Day.
YouGov surveyed 1,650 British women, finding that almost half of women aged between 18 and 24 had experienced unwanted sexual touching, and 85 percent had experienced sexual harassment in a public place.
Overall the number of women who said they had been sexually harassed in public was 64 percent.
Some 80 percent of people who had experienced unwanted sexual touching said they would have liked someone to intervene, but only 11 percent said someone had come to their rescue.
Sarah Green, acting director at the End Violence Against Women Coalition, said: "If women are planning their lives around not being harassed or assaulted, they are not free."
"Women should be free to live their lives without the threat of harassment and violence, not having to plan and limit their choices to make sure they're safe."
"Girls and young women are growing up in the UK today being exposed to unwanted sexual attention, harassment and assault."
"They are learning to change their behavior so they can manage these incidents because they are so regular. We need to really question any idea that this behavior is trivial or in any way acceptable given what we can see about its impact," she added.
The poll also found that women are increasingly planning their days to avoid situations where they might feel unsafe.
Some 63 percent of respondents said they felt unsafe in public, with many saying they chose to avoid potentially dangerous situations by leaving earlier or taking a different route.
Charlotte, a student, said she had to change her route home because there were "men who would not leave her alone," adding it was "unsettling and infuriating."
In response to the findings, Chief Executive of Women's Aid Polly Neate told the Independent the situation needs to be tackled.
"This survey shows how far we have to go in our society to make it as safe for women as it is for men. Violence against women is underpinned by misogyny, and it is vital that we do not accept the sexual harassment of young women in public as a 'part of life.'"
"This routine assaults on women must be challenged and taken seriously."