MPs almost ditched 'God Save the Queen' for England-only national anthem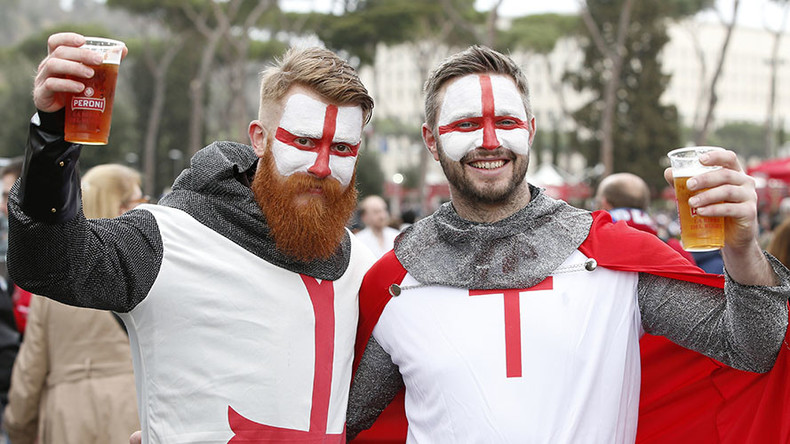 MPs came close to ditching God Save the Queen as England's national anthem on Friday, as Parliament scheduled a debate on whether to assign a new song.
Labour MP Toby Perkins tabled a debate in the House of Commons calling on England to adopt its own anthem, rather than using God Save the Queen, which is used for the United Kingdom as a whole.
Football and rugby fans from Scotland and Wales currently sing their own anthems during sporting events.
Welsh fans sing 'Land of Our Fathers,' while the Scottish sing 'Flower of Scotland.'
Popular support for an English national anthem has swelled in recent years, with opinion polls showing widespread support for the idea.
A Sky Sports poll found 62 percent support the idea, while a Daily Mirror survey discovered 71 percent back a change.
A YouGov poll found that just 27 percent are in favor of keeping God Save the Queen.
An e-petition, which has gathered 2,000 signatures, argues it is "time for England to have its own national anthem, to enable us to establish our English identity and support our role in the United Kingdom."
Popular choices for an English national anthem include 'Land of Hope and Glory,' 'Jerusalem,' and 'Swing low sweet chariot.'
Although the national anthem was tabled to be discussed in Parliament on Friday, in the end there was no time for the debate. Perkins vowed on Twitter that the "fight will go on."
Sadly the government have 'talked out' bill previous to mine, so no time to debate #EnglishNationalAnthem today but fight will go on.

— Toby Perkins (@tobyperkinsmp) March 4, 2016
The Labour MP for Chesterfield insisted his campaign is not about undermining the monarch.
"It is not hostile to the monarchy in any way," he told the Times.
"I'm sure the monarchy is as aware as the rest of us that the issues of Britishness are quite sensitive.
"If England is being seen by the other home nations as having procured what is the British national anthem that is potentially very damaging."