Swab right: Tinder users more likely to have STIs, poll finds
Published time: 4 Mar, 2016 16:40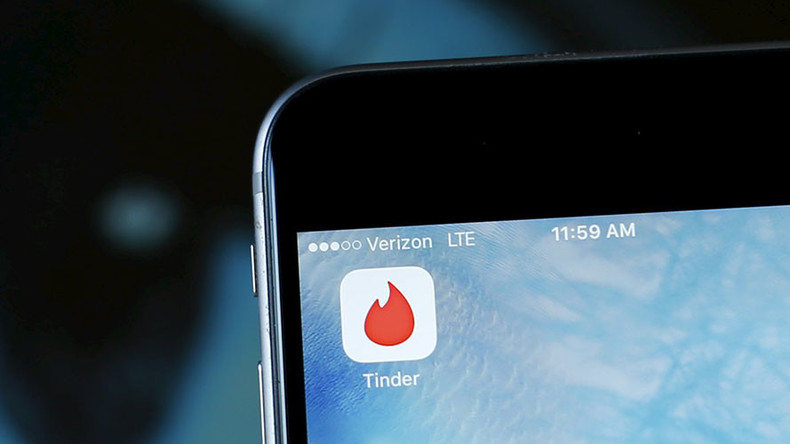 Users of the social media dating app Tinder are more likely to have a sexually transmitted infection (STI) than non-users, according to a poll carried out by pharmaceutical company Medexpress.
Published Thursday, the poll found that while over three quarters of Tinder users had contracted an STI while only 38 percent of non-users had caught a dose.
The study assessed 2,899 sexually active adults to see who had caught a sexually transmitted disease. STIs caught by UK Tinder users included herpes, gonorrhea, genital warts and chlamydia.
The findings echo those of a November 2015 report by the BBC.
At the time Dr Peter Greenhouse, an NHS sexual health consultant, told the broadcaster: "You are able to turn over partners more quickly with a dating app and the quicker you change partners the more likely you are to get infections.
"If enough people change partners quickly, and they've got other untreated sexually transmitted infections, it might just start an explosion of HIV in the heterosexual population."
"Apps could do that," Greenhouse warned.
Dating apps have also be connected with a rise in violent crimes, with a sevenfold increase in the past two years.
Only 55 cases were reported in 2013, whereas 412 incidents were reported in 2015. Gay dating app Grindr saw numbers rise from 34 in 2013 to 135 last year.
Reports of violent and sexual crimes were the most common, with 253 allegations of violence and 152 offences such as grooming, rape and sexual exploitation, according to the figures provided by 30 police forces in the UK.
Campaigners have warned that more cases could have gone unreported and urged dating app users to be aware of the dangers posed by meeting strangers online.