Sexual, violent crimes linked to dating apps 'increase 7-fold' in 2yrs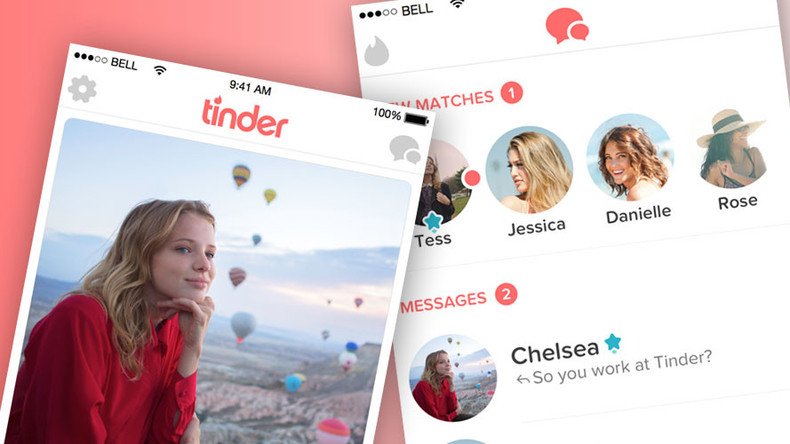 More than 400 criminal offences linked to dating apps like Tinder and Grindr were reported in the UK last year, police figures have revealed.
Attempted murder, rape, blackmail and assault were among the offences reported to police in England and Wales, according to data obtained under the Freedom of Information Act.
The number of dating app crimes have increased sevenfold in the past two years. Only 55 cases were reported in 2013, while 412 incidents were reported in 2015. Gay dating app Grindr saw numbers rise from 34 in 2013 to 135 last year.
Reports of violent and sexual crimes were the most common, with 253 allegations of violence and 152 offences such as grooming, rape and sexual exploitation, according to the figures provided by 30 police forces in the UK.
Campaigners have warned that more cases could have gone unreported and urged dating app users to learn more about the dangers of meeting strangers online.
Commenting on the figures, gay and human rights campaigner Peter Tatchell said he suspects the figures are "just at the tip of the iceberg."
"Closeted gay and bisexual men who use Grindr may be especially vulnerable to targeting because criminals know they will be less likely to report crimes to the police. I suspect these figures are just the tip of the iceberg," he told the Telegraph.
In a statement addressing the figures, Merseyside Police Deputy Chief Constable Andy Cooke, national police lead on violence and public protection, said he "strongly encourages" victims to report offences immediately.
"The rising popularity of online dating apps and websites has contributed to an increase in the number of recorded crimes. We strongly encourage users to report offences and seek support if they become a victim of any type of crime.
"I would urge those who use online dating apps to be as security conscious as possible and not to share personal data with anyone until they are sure about those they are communicating with," he said in a statement.
"Similarly, individuals should stop all communication with anyone who attempts to pressurize them into something they are not comfortable with."
A spokesman for the National Society for the Prevention of Cruelty to Children (NSPCC) said: "Dating apps are, by their very nature, not safe online spaces for children."
In recent weeks, cases have emerged of gangs attempting to attack and steal from dating app users.
In December, a gang of four men robbed two people in south London after posing as a potential date on Grindr. Police believe the gang are using the dating app to arrange encounters with the aim of mugging their victims.
The rising popularity of dating apps has also contributed to the rise of sexually transmitted diseases in the US.
A report by the Rhode Island Department of Health pointed to the alarming rise of STDs in the state between 2013 and 2014, with gonorrhea up 30 percent, HIV infections up by 33 percent, and syphilis soaring 79 percent.
You can share this story on social media: