Tough at the top for women: Rising gender pay gap among millionaires
Published time: 3 Mar, 2016 17:02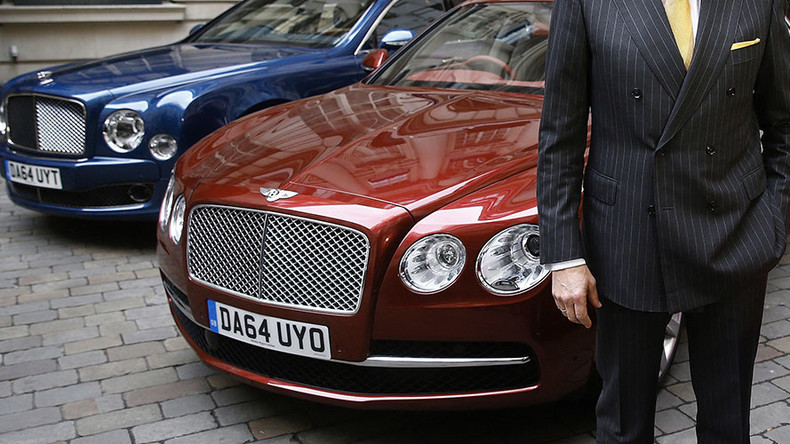 Not even the super wealthy are insulated from gender inequality, new official figures reveal, with 14 times more men than women earning seven figure salaries.
Released by the HMRC on Thursday, the figures show that in 2013/2014 an estimated 14,000 men earned more than a million pounds each year, compared to just one thousand women.
This marks a rise on the previous year when the number of men earning a seven figure salary was around 10 times higher than the number of women. The figures show the number of women earning more than a million is stable, but the number of men earning the same amount has jumped in the past year.
The figures also reveal a gender pay gap increase for individuals earning over £300,000.
Edwin Morgan, from the Institute of Directors, told the Independent that although companies had tried to address the gender imbalance in boardrooms, high-flying women were often employed as executive directors who are not officially employees of the company.
"We've had a lot of action focused on getting women on to boards – the FTSE has hit the target, but that's mainly come from non-executive positions. We just don't have women in the senior executive roles," he said.
"In order to tackle this you're going to have to get more companies offering the high paying executive roles on a part-time or a job share basis," he added.
Women's Budget Group economist Jerome de Henau said women are missing out on promotions due to factors such as maternity leave.
"Women at the top are more likely to be able to negotiate flexible time and arrangements that suit their childcare responsibilities, but they will still pay the price in the end because even if you're guaranteed to come back to your job after parental leave, you miss out on opportunities to be promoted, you miss out on big projects. You lose out in the end when you come back fully."
The figures come after a report released in December showed that women in Britain still face a "stubborn" gender pay gap, with male graduates consistently earning thousands more each year.
Research from the Equality and Human Rights Commission (EHRC) showed that women leaving university will earn between £15,000 and £24,000 (US$22,000-35,000), while men leaving higher education will take home more than £24,000, even if they study the same subject.